A student illuminates life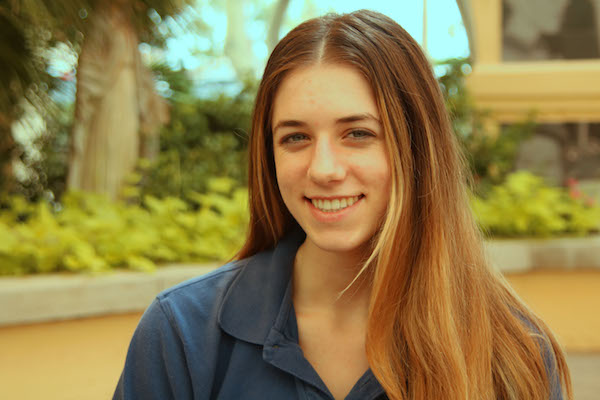 Hang on for a minute...we're trying to find some more stories you might like.
Junior Ashlyn Bradshaw opens up about her father's suicide in her documentary with notMYkid. This brave junior shares how she dealt with her father's death and how it continues to effect her today. The documentary captures raw emotion and Bradshaw's beautiful story of how she grew from the experience and wants to help others in similar situations.
NotMYKid
What made you decide to share your story?
"I went four years without talking about it and that caused me to become closed off from everyone I cared about. I didn't seek help for a while, but when I finally saw a counselor I felt so much better. I shared my story so people won't feel alone and to motivate others to reach out. People who are struggling should get the help they need."
Have you been open about it in the past? Is it hard to do so?
"Everyone knew I didn't have a dad, but I never shared the full story, except for maybe five people. I only told the people I really trusted; I spoke about it very selectively."
The documentary is beautiful; is it associated with an organization?
"A while ago I did a commercial for notMYkid, a prevention organization for teenagers who experienced any sort of abuse or trauma in their life. After the commercial, the producer reached out to me and we bonded over the fact that both our dads committed suicide. I've been working very closely with notMYkid ever since and I've done a few other PSA's for them. That's how our documentary began."
What do you hope others to gain from hearing your story? What is your goal?
"We originally just wanted to help one person. Then it would have done its job. But it turns out it had a much wider effect. I got almost 200 texts after I posted the video. Strangers have contacted me saying that they look at life differently after watching it. I think it's easy for someone to find something to relate to in the video, which can be very beneficial."
How have your experiences affected your spirituality or faith?
"Before he died, I was confused. My dad was Christian and my mom is Jewish. After he died, I stopped going to services. I didn't care anymore. After finally reaching out for help, I realized God wasn't punishing me. Now I work with my temple regularly. I love being around those people, I love the feeling of community, which I had closed off when I never talked about my experience."
Is there anything else you want people to know?
"There've only been three people who have been upset with the video: my brother, my stepmom and my dad's mom. They didn't think I portrayed him in a nice light. But it wasn't supposed to be a memorial for him. The video was supposed to be about how I dealt with his suicide. I want it to be clear to everyone that he didn't have a mean bone in his body. My dad loved me and my brother so much."