"Waitress" dishes up a new kind of musical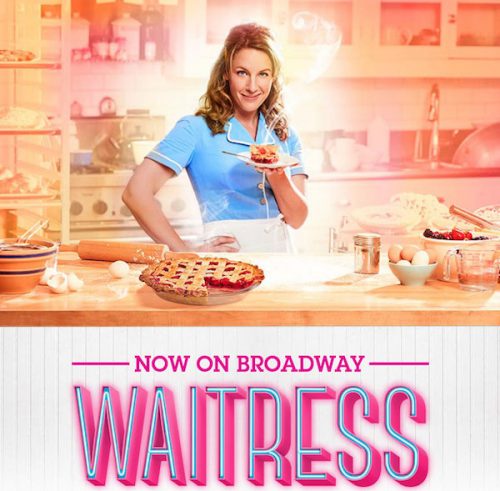 Hang on for a minute...we're trying to find some more stories you might like.
It's easy to connect the word "Broadway" with huge musical numbers, elaborate costumes and obnoxiously catchy showtunes. For years, shows like this have only appealed to a very specific audience, theatre connoisseurs and New York City tourists. But recently, there's a new sound coming to the stage.
These days, Broadway is shifting to more contemporary, youthful, fun musicals. Suddenly, it's not just theatre-lovers that recognize the names and songs of shows, it's everyone. Recently there's a show on the rise that may give the old Broadway classics a run for their money.
"Waitress," a musical based off of the 2007 indie film. To summarize it in the briefest way, it's the story of a waitress (played by Tony award winner Jessie Mueller) stuck in the ultimate slump, unhappy with her marriage and unexpectedly pregnant.
I know, it sounds kind of dark. But if you listen to even just the first song, you'll quickly realize it's anything but dark and dreary. It demonstrates how to make something beautiful out of a situation that isn't 'ideal', while combining romance, humour, incredible music and ultimately the story of losing your way before finding who you truly are.
Since it's premiere on Broadway in April, it's done extremely well. But what makes this musical so unique? Well, it's making history.
Waitress is the first ever Broadway musical to have an entirely female creative team. That means the four main creative jobs in the show; director, book writer, choreographer and writer of music/lyricist, are all women. It's a creative embodiment of the power of women working together, and the accomplishments that can be made, even without a male presence.
Although gender roles may have told us that the arts are a "girl thing" (which we all know isn't true), historically, jobs in the arts have been male dominated. Producers, composers, directors, lyricists, etc, throughout time, they've been jobs for men. Obviously, that's changed within the last 100 or so years, but that doesn't change the fact that Waitress is breaking boundaries; going somewhere no Broadway show has gone before.
The lyricist and master-mind behind the fun yet touching music of the show is a name you might recognize. Sara Bareilles is known for her singer-songwriter career, releasing smash hits such as "Love Song" and "Brave." Although writing the music for a Broadway musical is no easy feat, she's managed to create music that appeals to nearly every audience. Working alongside Bareilles is choreographer Lorin Latarro, director Diane Paulus and book writer, Jessie Nelson.
As Broadway shows continue to break boundaries with diversity, unique sounding music and more, "Waitress the Musical" brings something new to the table. It's fresh, it's fun and it's one for the feminists.