Theology Thursday: a reflection on thankfulness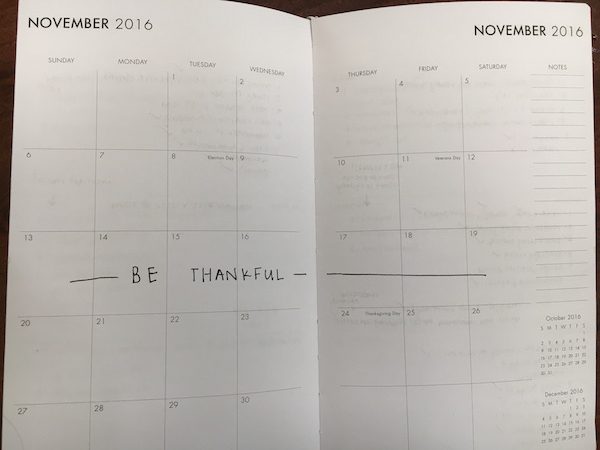 Amid the pumpkin-spice everything, friendsgiving planning and fall weather clothing, thankfulness is in the air during November. Whether you are thankful for your teacher's light homework assignment over break or for being able to sit around the fireplace with family, it is important to let others know that you are grateful for them. While buying gifts and baking treats are a holiday tradition, "Cultivating gratitude doesn't cost any money and it certainly doesn't take much time, but the benefits are enormous," according to forbes.com.
The months of Thanksgiving and Christmas are often months when people are focused on making the most of the "Holiday Season." Spending hours decorating those cinnamon cookies, finding the perfect wrapping paper for the perfect present or planning out your holiday social media post word-for-word, may be a bit excessive and distracting. This determination can often lead to a lack of focus from the true meaning of the Holiday Season: thankfulness.
An easy way to remind yourself, and others, about how blessed you are, is through a daily reflection. There are only two steps to this easy, but impactful, technique. First: before you crawl out of bed, think of one thing, person, or idea as your gift to be grateful for during the day. Second: whenever you have a free moment or your mind wanders, think back to your gift for that day. Remember why it is important and what you can do to show others that you are grateful. This is a simple way to be more aware of the thousands of blessings God has given to us. Aside from being a perfect prayer opportunity for the Thanksgiving season, we can use this reflection year round to spread the love even when the oversized sweater look is no longer acceptable.
However, especially during this month of November, we should share the gratefulness that is evident through our miraculous lives. It will not be hard to think of an item that you are grateful for each day. In fact, it might be hard to only choose one. Nonetheless, having an attitude of gratitude will only prove to be rewarding.