XCP alumna starts "Young Alumnae Collegiate Contact" program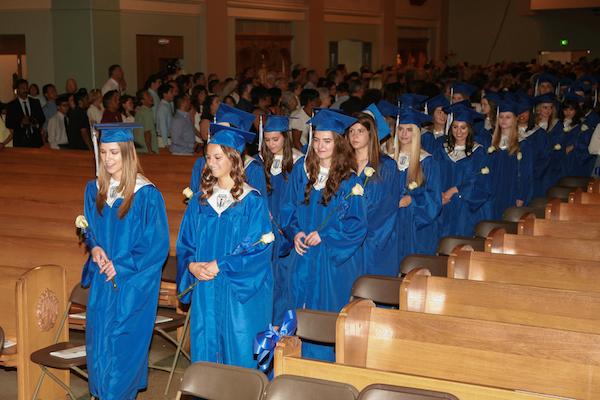 Are you an XCP student who is stressing about what college is right for you? Are you an XCP alumna who wants to share your college experience? Good news! Coming soon, current Xavier students and graduated alumnae will be able to connect and chat about the college search through a new program: Xavier Young Alumnae Collegiate Contact.
This upcoming connections program was founded by XCP alumna, Sarah Godbehere. Graduate of 2014, Godbehere wanted to initiate a program that establishes a strong relationship between Xavier girls, past and present.
When asked about what prompted the idea for this program, Godbehere said that there were many events which seemed to lead to the creation of this resource. One story she shared was about her own college journey as a senior at Xavier: "I was touring Gonzaga… and very stressed with the decision I was facing. Fate intervened and it so happened that the leader of the tour I was on was a Xavier graduate herself and that she had in fact been either my freshman or sophomore retreat leader. The connection I made with her on the tour and subsequent communication gave me a better feel for Gonzaga than I had previously and allowed for me to envision myself there." After this encounter, Godbehere believed that Gonzaga University was the right fit for her and is currently a junior majoring in Engineering Management.
Working with the Xavier Advancement office, Godbehere created a Google Sheet that students will be able to access for aid in discerning their college decision. She said that she began working "on creating a form for the alumnae to fill out providing their information on how they would like to be contacted, what they are studying, what they are involved in on campus, and if they are, will be, or have studied abroad." These resources will prove to be valuable in helping Xavier college-hopefuls determine which university is best for them.
Current Xavier senior Maeve McIntyre stated that, "It's really easy to get quick facts about a college, but being able to hear from someone who went there would give me a whole new level of information. Since these women are alumnae of Xavier, I could ask them about the transition from high school to college, and I feel like their insight would be super helpful in choosing a school!"
The Xavier Young Alumnae Collegiate Contact program has already shown great promise for the future. Over 60 XCP Alumnae have already contributed to the spreadsheet, and it continues to grow. Godbehere shared that her hope for the program is that "as current Xavier students use this resource they will want to join and contribute as they become alumnae." This connection Godbehere has made within the XCP community is exactly what Xavier promotes in their mission: "Women of Faith Pursuing Excellence."