Do you have plans for Spring Break yet?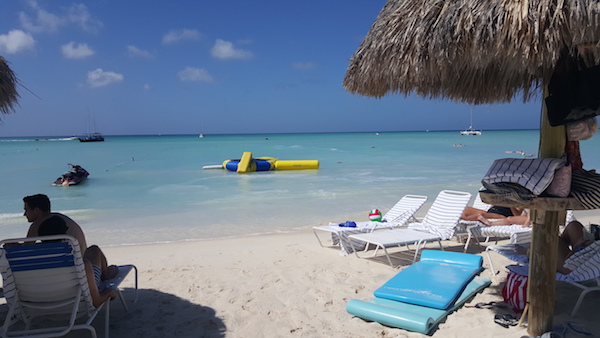 Here we are, already towards the end of February. Inevitably, this means that Spring Break plans are looming. Students are thinking past the few weeks left of tests and projects, and skipping ahead to the delightful days of Spring Break.
Today there are so many options and variables to weigh when planning your Spring Break to get the most out of it. Should you remain in town for a stay-cation or splurge a little and take a road trip to California? Is floating in a pool better than swimming in the salty ocean? Is Spring Break finally the time to start looking at colleges? These are all very important factors to consider when planning your Spring Break.
The first major topic for consideration: stay in town or take a trip? Depending on your budget, availability and general interest, traveling can be a bit of a hassle. Of course the beaming sun and crashing waves of the beach can be very relaxing and worthwhile. But maybe you are one for just crawling up at home with a good book and a pint of ice cream. Either way, Spring Break is a time to relax and enjoy some time off from the stressful, hectic load of school. Junior Melissa Fedorka is road-tripping to California with her family. When asked why she wasn't staying at home, she said, "We all wanted to get away from our busy lives here in Arizona so we thought taking a quick road trip to Santa Barbara would be the perfect place."
Secondly, the subject of swimming. We all know that Spring Break is a great opportunity to get ahead on our tan and relax by the water. But, like most things, there is a split in opinions over which body of water is more enjoyable: the ocean or a swimming pool. Fedorka prefers "Swimming in an ocean because I have my own swimming pool at home that I can swim in all the time. Also, the sound of waves is one of my favorite things so that's just another bonus of the ocean." However, freshman Ashley Menne believes that relaxing by your own pool is superior to the salty water of the ocean because "It's easier, convenient and more comfortable."
Lastly, the daunting topic of college. Although Spring Break is a time for relaxation and not thinking about school, it can be a great opportunity to visit a few colleges, whether they are in state or out. Alexa Wolfson, a junior, is one of many gators taking the time in April to explore their options. She said, "I'm going to get a feel of which colleges I like and also enjoy a different setting other Phoenix!" Many students might dread thinking about college because it reminds them of leaving home, starting a new experience and being separated from their friends and family. However, it is essential to start early and have fun with your "college journey." This is a time in your life that only comes once, so enjoy it!
According to Leslie Knope, the wise Parks Director from "Parks and Recreation," "We have to remember what is important in life: friends, waffles and work. Or waffles, friends, work. But work has to come third." So whether you are staying in town to chill out with a few buddies or flying to Paris to see the Eiffel Tower, remember that Spring break should be enjoyable. Find time for some fun this April!