Agape Latte pours on to Xavier campus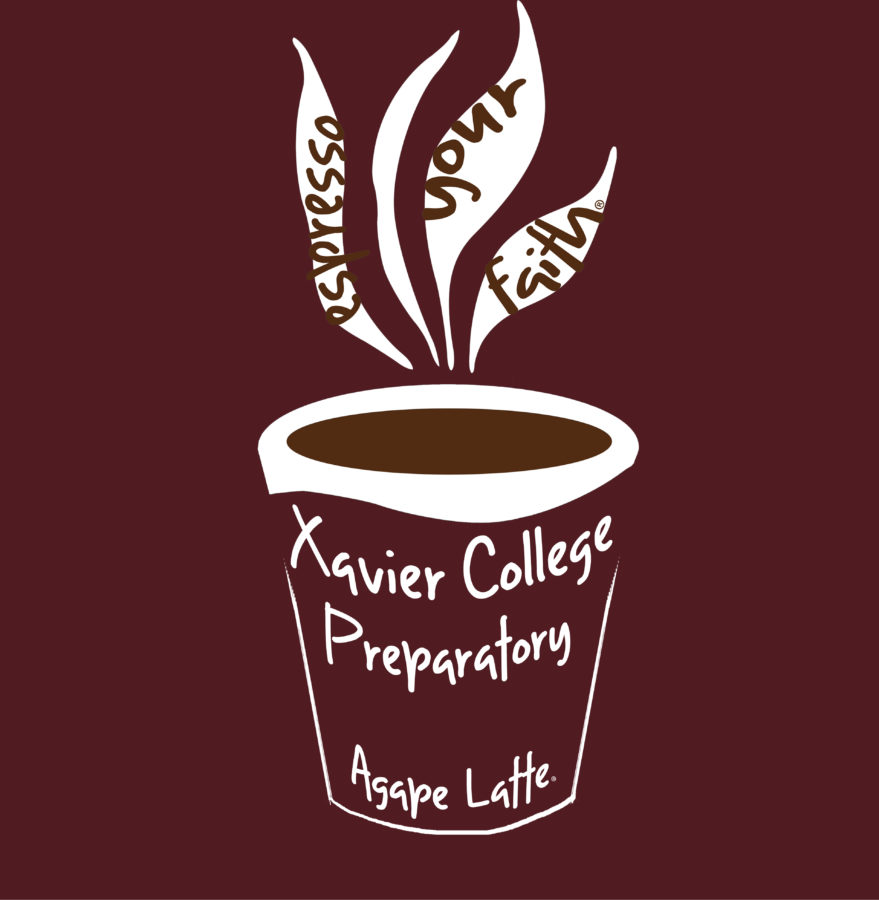 Grace Fioriti, Club Writer
March 1, 2017
Agape is a Greek term that refers to a love that is selfless and giving. This is exactly the kind of love that inspired Agape Latte to be formed at Boston College ten years ago. Agape Latte is a monthly gathering of students that is centered around this kind of Christ-like love. It provides coffee and a coffee-shop inspired social atmosphere where students can discuss, learn and grow in their faith together. In this relaxed atmosphere students receive love, support and encouragement from their peers to explore their faith.
Agape Latte is a perfect demonstration of the Catholic belief in community when dealing with faith. Growing in relationship with Christ while being with others as a community is a big teaching of the Catholic faith. Along with coffee and discussion, there is a speaker to inspire the students in their religious exploration and to share their experiences of God working in their lives. Agape Latte started at Boston College and has recently spread to ten colleges throughout the country, and that number is expected to triple this year. Agape Latte at Xavier, the first high school version of the program, started this year with the help of Ms. Zapata, Mr. Stricklin and Mrs. Donaldson. The idea of students communicating their ideas about faith together in a fun social environment was very appealing to Xavier faculty.
Implementing the program at Xavier has been a success and many Xavier girls enjoy their coffee and faith discussion every month. "I enjoy going to the Agape Latte meetings because of the sense of community and discussion around faith that I haven't seen before." said sophomore Katie Donaldson. "[Agape Latte] affects the community at Xavier by opening up a dialog about spiritually with faculty that wouldn't happen usually. It's not just with theology teachers, it's with your English or math teacher, who is telling you about their journey in faith." Donaldson also shared.