Food science: a relatively unknown major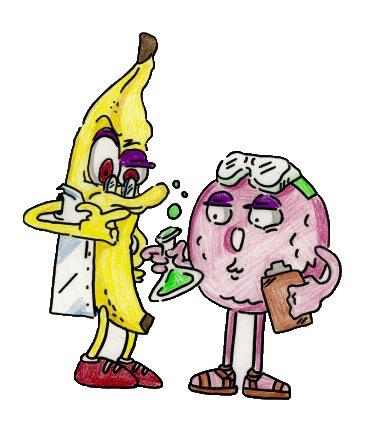 Hang on for a minute...we're trying to find some more stories you might like.
Food science is a relatively unknown major, but that does not mean it is unimportant. According to Cappex.com, there are only 50 colleges that offer a food science program. Many people assume that food science and nutrition are the same thing. However, this is not the case. Once people learn what food science actually is, they may come to find the major interesting and fun.
When asked what she thought a food scientist did, senior Jope Adaralegbe responded, "They probably work in a lab somewhere dedicated to researching different things like food." While she is not wrong, a food scientist does more than work in a lab.
So, what is food science? The University of Arkansas defines food science as: "…the application of science and technology to processing, packaging, safety, product invention and distribution of food products. Food science deals with all aspects of food between production and consumption and involves many disciplines, including chemistry, microbiology, nutrition, engineering and sensory science."
There are three basic concentrations of the food science major: food science, food technology and food and culinary science, also known as culinology. Food technology is a part of food science that is targeted at certain aspects of the food industry, such as business or nutrition. Food and culinary science focus not just on food science, but also on the culinary arts as well.
The difference between a nutrition major and a food science major is simple. Although nutrition is a part of food science, it does not focus on the science behind food as food science does. A nutritionist might help someone with dietary related questions, while a food scientist would be able to help a company with packaging, production, or increasing the shelf-life of a product.
Food science is an interesting major that more girls should be aware of because it combines so many aspects of the food industry. From culinary to business, with a food science degree, a Xavier girl could have plenty of jobs lined up by college graduation.