Teavana closure sends shockwaves through community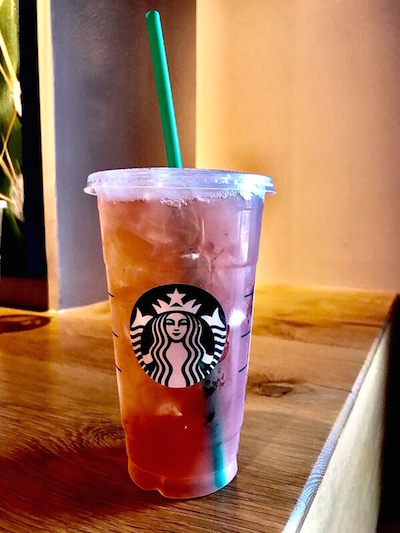 Hang on for a minute...we're trying to find some more stories you might like.
Starbucks seems to be a profitable business, selling enough plastic cups to fill the hallways of Xavier. But the closure of one of the company's most successful business ventures, Teavana, reveals that Starbucks may be struggling to keep its doors open. Sprouting concern began in July, when it was announced that all 379 Teavana locations across the country, most in shopping malls, will close by the spring of 2018 according to CNBC.  
"Following a strategic review of the Teavana store business, the company concluded that despite efforts to reverse the trend through creative merchandising and new store designs, the underperformance was likely to continue," Starbucks said when disclosing its latest quarterly earnings according to USA Today.
In Arizona, Teavana locations at the Biltmore Fashion Park and Scottsdale Fashion Square will be closing its doors, a move that Starbucks predicts will lay off more than 3,300 workers, according to CNN.
Starbucks first purchased Teavana in 2012 as the tea store was struggling through market sales. Starbucks hoped that the loose-leaf tea company would expand sales to a rate consistent with that of Starbucks, and enact a strong foothold in China, an extremely profitable marketplace.
Starbucks' announcement to close all Teavana stores, is not the first news related to mall closures. According to CCN, within five years, 20 percent to 25 percent of American malls will close. With internet sales increasing at an all-time rate, more and more mall-based stores are closing, including Teavana.
According to CNBC, Starbucks' CEO, Kevin Johnson, said in an interview concerning the future of Starbucks, "What we see here in the last quarter is a little bit of softening, which indicates that consumers are spending their money on other things right now."
As 2017 has continued, the coffee retailer has gradually lowered market estimates for the year. Stockholders may expect a share to be between $2.05 and $2.06 while previous years held a range of $2.08 to $2.12 according to CNBC.
However, Johnson reassures that Starbucks will continue to prevail in the coffee market.
"This is a near-term phenomenon," Johnson said according to CNBC. "Nothing to be concerned about long term."
While many experts say the closure of this Starbucks operated tea shop does not foreshadow Starbucks' closing in the future, other experts disagree. Junior Murphy Wuycheck, a student at Xavier, directly opposes Starbucks for other reasons. "I do not go to Starbucks because one of my friends told me that they support planned parenthood," Wuycheck said. "As a Catholic girl, I do not support planned parenthood so I decided not to go."
Within the last couple of months, Starbucks' sales have been on a gradual incline according to CNBC. However, customer counts for the company are falling flat, a tell-tale sign for financial trouble in the future. As a result, Starbucks has continued to raise prices and rely on newer stores to create growth.
This point raises a question for consumers and experts: do we really need more Starbucks stores? Junior Karina Smith, an avid Starbucks drinker said, "I think that although there are a lot of new hip and trendy places setting up, Starbucks is a classic coffee shop that has been up for a while. I think that it [Starbucks] will do well because people are really reliable and it has been up for a while."
Sophomore Mia Olsen, another Starbucks drinker, said "I definitely see Starbucks doing well in the future, especially the ones close to Xavier. I know that a lot of high school students like coffee in the morning. Also, it's [Starbucks] really well branded and it has a really nice atmosphere in the restaurant."
As Starbucks continues to prosper in the near future, the long term possibilities of the worldwide coffee chain still raise more questions. Mary Jane O'Gara, a Xavier alumna from the class of 2017, says that Starbucks' "soy grande lattes are like nobody else's and [that] it always smells really nice [in the shop]."
When asked if there is more of a demand for Starbucks in college rather than high school, O'Gara said, "I feel like there is an equal demand for Starbucks in high school as there is in college. Every[one] needs that caffeine boost!"