Guam in the news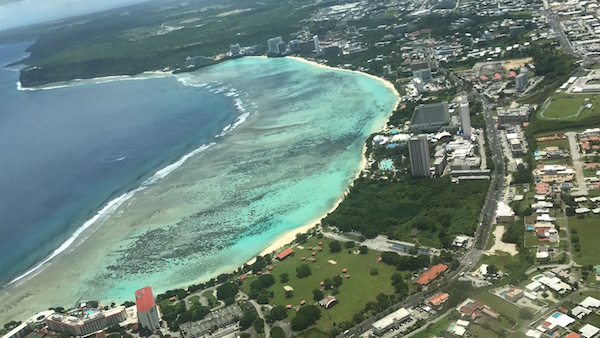 Hang on for a minute...we're trying to find some more stories you might like.
The highly publicized, recent dialogue between military administrations in North Korea and the United States drew the attention of people worldwide. Following initial ballistic missile testing conducted by North Korea on July 28, verbal threats escalated between sides, but the attention of most was grabbed on Aug. 10, as Korean forces presented a missile strategy targeting the U.S. territory of Guam. Unsurprisingly, the international media was buzzed by this charge, with all angles ranging from skeptical to hysterical. However, it is arguable that the most impactful media coverage came from the local news in Guam itself.
The tiny Pacific territory of Guam is home to about 175,000 people, nearly a third of those residents being American military personnel. The island was among the decorations acquired by the United States following victory in the Spanish-American War in 1898, and later became a critical military advantage for the American forces during conflicts such as World War II and the Vietnam War. Today, Guam remains a fixture of the American military presence in the Pacific and the locale of Andersen US Air Force and Naval Base. However, Guam is also the closest American soil to North Korean missiles, making the island a geographically vulnerable area in the event of a foreign military aggression.  
The global spotlight fixated on the island shortly after the announcement of North Korea's potential plan. Meanwhile, local news cameras and radio stations echoed remained ever-present to the native population. Outlets such as The Pacific Daily News and The Guam Daily Post worked to separate fact from fiction amid the flood of international media theories and rhetoric, by gathering information from both civilians and the military. As the tension across oceans filtered into the island, the community was remained calm and collected due to the constant communication from radio, television broadcast, and online updates from their local news providers.
Reflecting on the events in Guam, there is an important message to be appreciated regarding the importance of trustworthy local news outlets, especially in times of chaos or hysteria. Local media owes maintains a certain obligation to its community to remain unfiltered and factual, an obligation to serve the public. By taking advantage of the ever-expanding platform of journalism, local journalists can establish lines of communication to the public and inspire positive emotions. One can only speculate how small communities like Guam would operate during a conflict under the pressure of International media without the assurance of a direct, factual voice.