"Prepared to fight and prepared to prevail"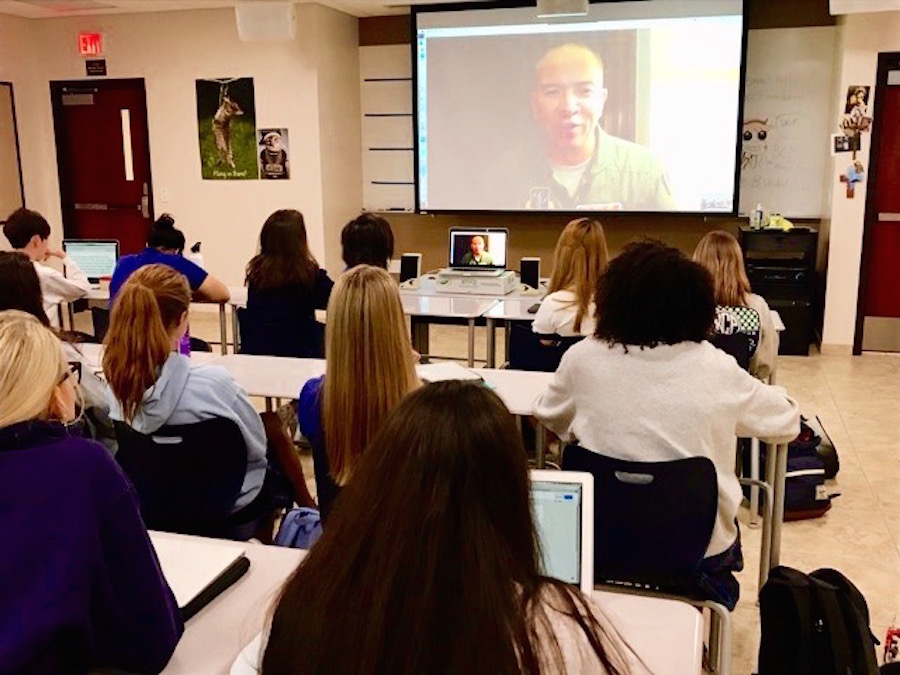 On Aug. 21, 2017 the XPress staff was able to Skype Lieutenant Colonel Ruben Olivas, father of senior staff illustrator Savana Olivas. Even though he gave up some of his sleep to talk to the XPress team, Lt. Col. Olivas was passionate, energetic and kind.
He first explained to the staff that he is a member of the National Guard and usually works out of Sky Harbor International Airport. Olivas was requested to be stationed in Guam, a U.S. territory, and has been there since July 20.
While in Guam, Olivas' main role is as commander of KC 135 air crafts. His job is to refuel other planes while in flight, a task he compared to a "flying gas station." Pumping gas at 8,000 pounds an hour in the air is Lt. Col. Olivas' most dangerous aspect of the job.
The XPress staff asked Olivas questions like, "How are the civilians of Guam feeling, considering the continuous bomb threats?" and "Do the news channels only talk about the danger?" The Lt. Col. responded quite diplomatically, saying that the news have mentioned the looming situation, of course, but have also done a great job of reassuring citizens and trying to keep a good sense of humor.  
Student journalists in the XPress class were honored to be able to talk with Lt. Col. Ruben Olivas and continue to wish him a safe journey. He hopes to arrive home in Arizona by the end of August. XPress would like to thank him, and all armed forces, for protecting America and living out their mission of: "prepared to fight and prepared to prevail."