A student's guide to standardized testing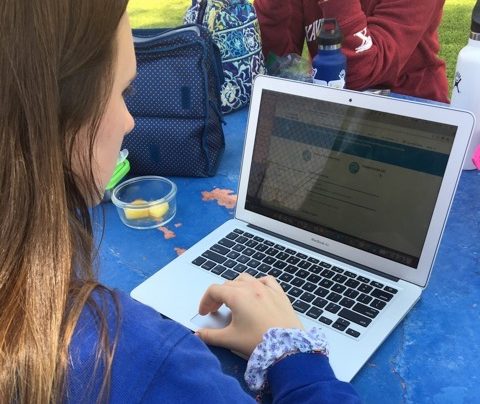 Taking the SAT or ACT can be stressful, as many seniors know. Test taking is the topic of many high schoolers' conversations these days because many students fear performing poorly or not achieving their ideal score.
Here are some tips from three Xavier seniors on taking a standardized test.
Senior Margot Plunket advises people  to begin studying two or three months in advance. 
"Study for about half an hour a day," Plunket said. "Don't study the night before, you're supposed to allow your brain to cool down."
Plunked also recommended using websites such as Khan Academy to study.
Plunker's best trick for retaining information is using her "three C's" of note taking. These include: "clear, clean, and concise [notes]."
Next, senior Jessica Roy, a member of Mu Alpha Theta and leader of ACT/SAT Test Prep said, "Before you start studying you have to know where your baseline is,"
Roy recommends beginning with a practice test. to "find out where your weaknesses are so you can start studying in those areas."
Roy also noted, "Your brain needs time to function so it's easier if you split it [studying] up into each day."
Roy also added a vital piece of information, which was, "Make sure you bring wooden pencils because they don't allow you to use mechanical [pencils]."
Senior Nikita Patel gave a final tip that is essential for conquering any day, but especially a testing day: even though nerves and anxiety can make it difficult to eat breakfast the morning of test day, Patel said, "Eat a filling breakfast that will keep you energetic for the whole test."