Procrastination station: how to finish all of your homework, fast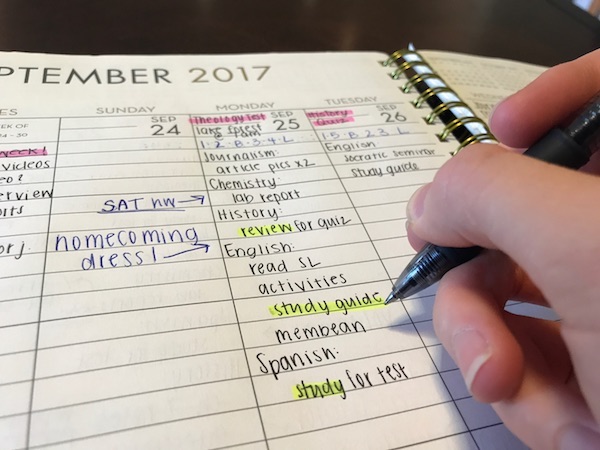 Hang on for a minute...we're trying to find some more stories you might like.
As the school year starts up again, so, too does the dreaded practice of procrastination. Every year students try to avoid it, yet one by one, they fall into the never ending pattern of delaying homework.
How can you stop this procrastination? With this short list of tips, Xavier students should be on their way to ending procrastination.
Here are some tips:
Start your homework as soon as you get home from school or activities.

If you have activities or sports after school, try to finish your work at lunch.

Use a planner – this can help in organizing your study methods.

Complete "busy work" first.

Turn off your phone and other devices when doing your work.

Take study breaks when needed.

Vary your study environment — experiment with working at cafes, coffee shops and even different rooms in your house.

Join a study group or study with a friend — this can help to make homework more enjoyable and keep you on task.
While procrastination inevitably affects all students, with the use of a few good study tips and homework habits, it can be an easy hurdle to cross. Homework does not have to be a burden — it is what you make of it.