How organ donors change lives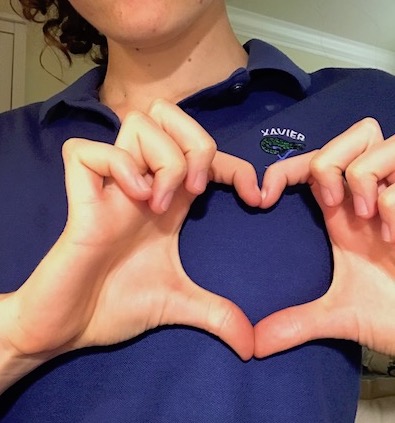 The check on your driver's license to be a donor proves to be a quite a simple choice, but it could change another person's life. According to the Mayo Clinic, the recent number of donors is decreasing, leading to a shortened commodity of organs available.
The Mayo Clinic also states that 120,000 people, a number increasing daily, are waiting for an organ transplant in the United States. However, an average of 21 people a day die in the hope of receiving a transplant. Where can you fit into this problem? Become a donor.
A very important question soon arises when talking about organ donation: why should I donate? Organ donation has more benefits than downsides. The Organ Donor says that, in fact, just one organ donor can save up to eight lives with their heart, lungs, liver, pancreas, kidneys and intestines.
The Organ Donor also expresses how last year, roughly 54 percent of all adults, about 130 million, in the U.S. signed up to be organ donors. All of these people seemed to have the same idea in mind: to save lives.
Junior Holly Ngo is hesitant, like many other teenagers, about the idea of being an organ donor, "Organ donation is something that I have not taken seriously. I have a fear of losing everything that I have had in life."
Why did I become interested in organ donation? It all began with my grandpa, who received a heart donation in September 2017. My grandpa was diagnosed with congestive heart failure in 2012 and ever since then has had to use a pacemaker, has faced diet restrictions and has had a decreased stamina during exercise.
In the summer of 2017, my grandfather's health began to deteriorate. Simple tasks like walking to and from the car, shopping at the grocery store and even eating at restaurants became harder and harder. My grandfather was always a healthy man; he would run at least five miles a day, eat well, enthusiastically cheer on the Oregon Ducks, golf in his spare time and garden in his plot full of green beans and blackberries.
However, this all changed in September. My grandparents flew to Los Angeles, home of Cedars-Sinai Medical Center, to await a heart transplant. No one knew how long the wait would be: a day, two weeks, a few months, even ten years. The call for a donation could have come at any moment and my Grandpa would have to be ready to rush into the operating room.
Luckily, in just over a month, my grandfather received the much awaited call: a donor's heart had arrived to the hospital. It was time and my grandpa faced the thought of a new life. He would now get a second chance at life, one that he never thought he would get.
My grandfather successfully received the heart transplant with no complications. He was even able to leave the hospital faster than expected. A new heart was beating inside of him, one that had previously beat in a middle aged man.
As a result of this heart, my grandpa received a new lease on life. He promised himself that he would learn how to play the piano and learn to speak spanish. He might pick up golfing once again, walk in and out of the aisles at Costco instead of just stumbling through the front door, and he would be able to watch more of the Oregon Ducks' games with a bowl of blackberries at his side.
The generosity of the donor is one that has touched the lives of not just my family, but of all of the families who have received transplants from donors. Organ donation is something that is extremely underappreciated, and something that we take for granted.
Organ donation provides the recipient with another chance at life. The donated organs continue their life in empowering someone else, perhaps even in another state.
If you are considering being a donor, or are hesitant to become one, I ask you to simply reach out and talk to it with your parents or friends or simply think about how many lives you will touch if you decide to be a donor.