A theme of community radiates through Junior Prayer Day 2017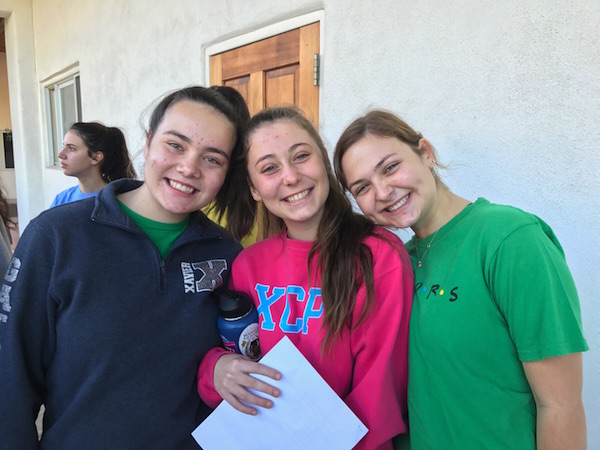 Hang on for a minute...we're trying to find some more stories you might like.
The class of 2019 gathered together on Nov. 10, 2017 at Mount Claret Retreat Center for their annual prayer day. The students spent time together reflecting on the previous years and looking forward to the years ahead.
At the retreat, students participated in group interaction activities as well as a reflection with Sr. Joanie Nuckols. The time spent at Mount Claret gave students a moment away from school and a time to be with nature and one with God.
Fr. Kevin Grimditch prepared a special homily discussing how the creation of God and the value of life are interconnected. The class of 2019 was able to bond with one another in a close community. With Mass being held with the readings proclaimed by students, Emma Tawney and Lily Castles, it was very meaningful and special. The junior student council also presented a funny and informative skit about Xavier's traditions and women empowerment.
The day held the theme of "community:" how we can love one another while loving God. With all of the current religious and racial separations in the world, this theme hit close to home.
Towards the end, students were able to explore Mount Claret by taking a nature walk. Students also received their class rings, a historic memorabilium for Xavier students.
Junior Maeve Jones, taking in the full festivities of the day, said that, "My favorite part was writing the notes on my friend's backs." This was a common theme among all juniors. Each student put a blank piece of paper on their back and their classmates would write positive notes or memories about that person from the past two years. The catch is, however, that the person wearing the sign will not be allowed to read the notes until senior year.
It seems like the oncoming of senior year was a common thought among all the juniors. With senior year so rapidly approaching, the stress of college comes with it. Along with this thought comes the idea of leaving behind classmates, and all of the memories shared with each and every one.