Why Xavier loves holiday drinks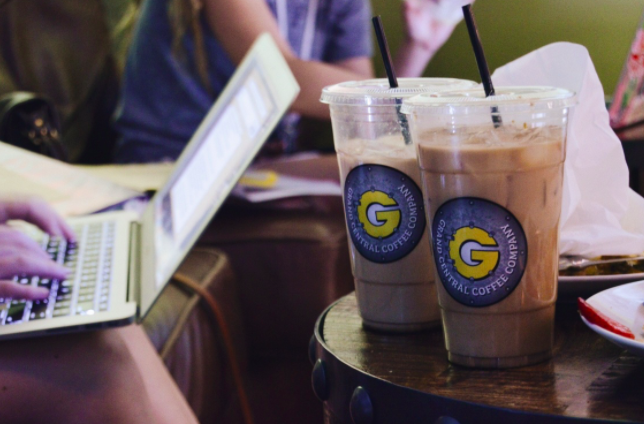 Bella Giannini, Club Writer
December 14, 2017
As Christmas comes around the corner, Xavier students see the holidays being celebrated with multiple Christmas trees around campus, wreaths on the bell tower and lights lining the arches. Xavier is decorated with lights and Christmas music plays in the car of students on their way to and from school. However, where we see Christmas spirit the most is with the celebration of food and drink.
The holidays is a great time to snuggle up on the couch with your favorite drink and watch Christmas movies. Everyone has different preferences for holiday drinks: from eggnog, to hot chocolate, to peppermint mochas from Starbucks. Every year, students' favorite coffee shops put their own special twists on holiday classics.
Dutch Bros has an eggnog latte, Starbucks unveiled their new Christmas tree frappuccino this year and Dunkin' Donuts has a brown cinnamon sugar add-in to their warm drinks. But the best part about Christmas drinks, is that it is super easy to put your own twist on them at home. It is as simple as putting a candy cane in your homemade hot chocolate or pouring hot apple cider into a fancy glass.
Junior Abbey Alexander is a snob about holiday drinks, especially when it comes to places out of the normal realm. "Grand Central Coffee, also known as the Grand, makes really good seasonal drinks. I love their toasted marshmallow latte. It has toasted ginger bread crumbs and marshmallows on top. It reminds me of making smores with my friends."
With finals coming up and the semester coming to a close, Christmas is a time to reflect on the first half of the school year and look forward to what is to come next. Christmas is a perfect reminder to cherish the little things in life, like coffee on the way to school, or the hot chocolate you make with your friends.