Tips and tricks to Christmas gifts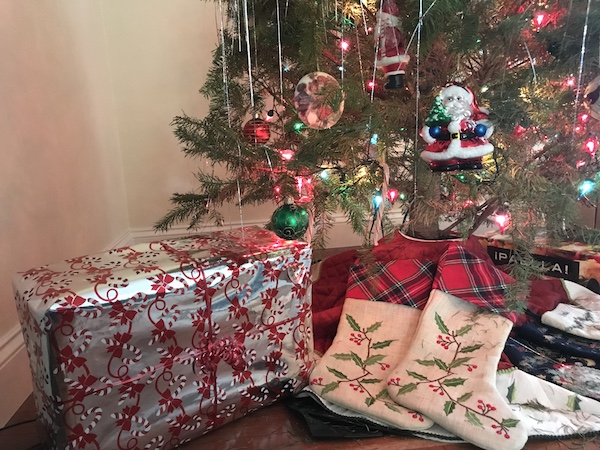 Hang on for a minute...we're trying to find some more stories you might like.
A common problem during the holiday season is figuring out the best gift to give someone. Christmas seems to sneak up on us and all of a sudden it is time to think of a gift. This list is meant to assist in the gift-searching process:
 Make a list
Whenever a close friend, family member or partner makes a comment about how they "really want this" or "really need that," make a list about these "wants" and "needs." That way when it is time to give gifts, there does not have to be a second thought about whether this person will actually like the gift.
 Ask their opinion on something "you" are going to buy for "yourself"
This is a sly way of getting confirmation that the gift that is being planned is something the receiver will actually like. There are two reasons why it is best to say it is for "yourself." One, if you say it is "for a friend" they may see through the lie and the cover will be blown. And two, if you say it is something you simply "want" to buy, then they may remember that and buy the gift for you. This is why saying it is something you intend on buying for yourself is the best option. The downside is they may like what they were just introduced to and buy it themselves.
 Find a gift that fits an inside joke or reminds them of a memory
This one can be made or bought. As an example, Betty and her friend Suzy hang out for the first time and they see a movie together. They end up becoming best friends and now Betty needs a gift idea. She then buys something related to the movie and also gives Suzy the movie ticket that she kept. Any gift with sentimental value or clear thought put into it will always be appreciated no matter how small.
 Walk through a store
Sometimes just walking through a store is the best way to get inspiration. Buy something they never thought they wanted to needed, but oddly fit their personality and/or interests. Maybe there are funny toys or nice jewelry for sale; there is nothing wrong with taking advantage of a sale. An expensive gift does not mean it is a good gift.
 Buy something they do not realize they need
Maybe a friend is constantly asking what time it is, so getting them a watch would be a wonderful idea. They may have never asked for it, but clearly they need it. Say a friend always asks to borrow a pair of headphones. Logically, buying them their own pair would make a useful gift to them. If a friend is constantly buying plastic water bottles, buying them a reusable water bottle would be both handy and eco-friendly.
Xavier girls like seniors Erika Kotlarz and Skylar Smith like to "look for stuff they are interested in" and buy gifts based on "what the person likes." Senior Savana Olivas has a good solution for when she is in a pinch for gifts: "When I run out of options, I buy socks. Like if I get a Secret Santa and I have no idea what they like I get fun socks because everyone likes fun socks."