Intentions vs. resolutions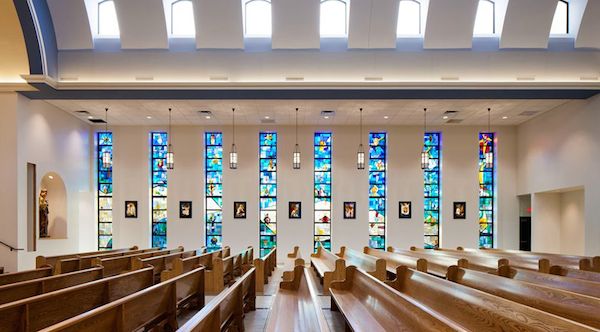 Hang on for a minute...we're trying to find some more stories you might like.
It's January, and that means it's the early beginning of another year! Whether you are thrilled by the arrival of 2018 or rather daunted by the idea of starting anew, the question has probably crossed your mind: am I going to make resolutions for this New Year?
Sure, we've all tried our hand at resolution-making in the past, and these half-hearted efforts were met with varying degrees of success. Unless we have a clear image of a specific habit we can change, our resolve usually does not last until February. Resolutions can be stressful to come up with and they can make us feel rather guilty if we are incapable of sticking to them. While they can—ideally—make us happier or healthier, maybe resolutions should be set aside this year for an alternative that will encourage us to grow in generosity and our faith in 2018.
Why not make intentions rather than resolutions? If we develop consistent prayer habits as a result of a desire to pray for others, we not only support those individuals but grow closer to God by more consistent communication with Him. Most students admit that they'll throw up a Hail Mary or Our Father if they're sick or about to take a big test, but that is the fullest extent of their prayer habits.
Prayer not only changes the lives of those we pray for, but it changes us as well. Our inward disposition toward God becomes our outward disposition toward the world, and we see our surroundings with more compassionate and grateful eyes.
Senior Anna Abraham says, "Our prayers can affect so many people whom our resolutions might not be able to reach, all while improving our own relationship with God and making us more open to His graces that we can then share with others. Although it's a few weeks into 2018 I already think I am going to make an intention this year instead of a resolution in the hope that I might be able to bring new positivity into my life and the lives of those around me."
Who could you pray for? Who are you grateful for? These questions influence our prayer habits and how we treat others. Meaningful prayer intentions lead to intentional living, and I think we could all live more thoughtfully and deliberately.
Junior Claudia Garcia reflects on the changes that new efforts in prayer have already made in the new year: "Strengthening my prayer life has made every other part of my day better; it has already made my 2018 a happier and healthier year than 2017 just weeks ago." In addition, Garcia suggests that intentions and resolutions serve the same ends. She says, "Intentions don't take away form resolutions, they bring about the very outcome you desire by making them. With God all things are possible; if you really plan to make change for the better in your life and the lives of those around you, prayer is a beautiful and effective way to accomplish that change."
Whether our personal goals for 2018 look like cleaning up our diets, spending more hours in the service of others or anything in between, we can call Christ into our mess and invite Him to make our lives new every day, 365 times this year. Will you resolve to live 2018 intentionally?