Who are the Thunderbirds and what do they do?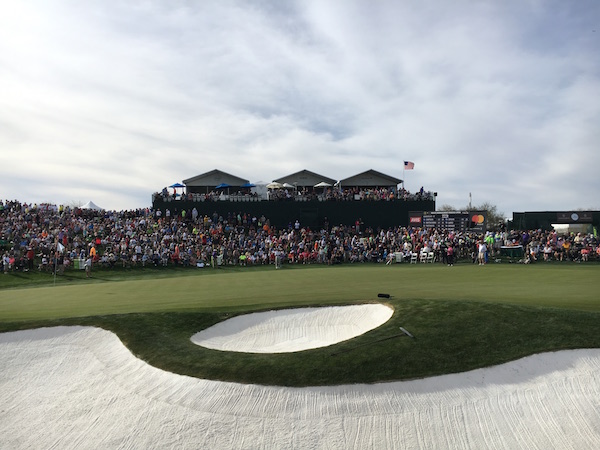 Hang on for a minute...we're trying to find some more stories you might like.
The Thunderbirds may only be known for hosting the infamous Waste Management Phoenix Open, but do you know their history? The Thunderbirds are an all men, nonprofit organization that began in 1937. This group began from a need for more special events in the community.
There were five founding members of the Thunderbirds, and each of these men carefully picked an additional ten men to add to the team. The group was initially comprised of 55 members and stays that way today; there are always only 55 active Thunderbird members.
Barry Goldwater, one of the earliest members of the organization, inspired the idea of sponsoring a golf tournament in Phoenix.
Big Chief of the 2018 Phoenix Open this year, Andy Markham, says, "It was an honor to serve as Big Chief and work with so many extraordinary and caring individuals. This year the Thunderbirds will donate over $10.1 million to more than 200 deserving charities. In my opinion the Waste Management Phoenix Open is the best sporting event in the world because every dollar of proceeds goes benefit thousands of deserving individuals throughout the state of Arizona."
Even though they are not necessarily assigned big jobs, Lifebirds — Thunderbirds over the age of 45 — often help out with the events and are needed to keep everything running smoothly. Mike Warren, senior Madeline Warren's father, and current Lifebird said, "It is very rewarding and humbling to be given the opportunity to have such a positive impact on the community we live in."
Originally the Phoenix Open was held at the Phoenix Country Club, just down the road from Xavier. Each year the tournament grows and it is now held at the Tournament Players Club (TPC) in Scottsdale. The attendance record for the Phoenix Open this year was broken by the whopping amount of 719,179 people. The tournament has grown so big that it is now a major spot for the PGA tour players.
The Phoenix Open raises millions of dollars, which is used to benefit charities such as Special Olympics and the Boys and Girls Club. Just last year they raised about 398 million dollars.
The Thunderbirds may be overlooked among the crowds of golfers at the Open, but they are a vital addition to the Phoenix Open. They are enormously helpful to charities and the community around them. Without the Thunderbirds, certain charities would not get the funds they need to help the community. Without the Thunderbirds, there would be no Phoenix Open. Next time you head to the Phoenix Open, take some time to think about those behind the scenes.