Record-breaking figure-skating in Pyeongchang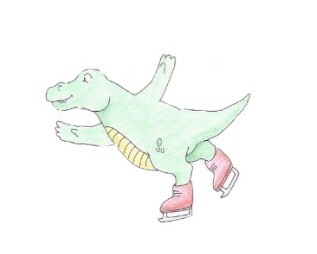 Hang on for a minute...we're trying to find some more stories you might like.
As the 2018 Winter Olympics comes to a close, the sport of figure-skating is renewed with a plethora of records set and challenges overcome by athletes across the globe. With the figure-skating World Championships right around the corner, now is the time to look back at the achievements of Pyeongchang as the foundation for a new era in this artistic and challenging sport.
But first, here is a quick crash course in figure-skating for those unfamiliar with the various rules and lingo. Figure skaters can compete in singles or a pair skate. Single skaters put together two performances: a short program, which averages about two minutes, and a free skate, which averages about five minutes. The scoring methods are very intricate and consider many factors but essentially judgement comes down to presentation and technical skill. Massive amounts of points are given for the successful execution of harder moves, like quad jumps and combinations. A "quad" refers to a jump in which the skater completes four full rotations in the air, and combinations are series of jumps in a row, these typically being triples or doubles (meaning three or two in-air rotations). Some of the types of jumps are the salchow, the axel, the toe-loop, and the lutz, identifying the structure of the move. Ideally, the more jumps in a program the more potential points the skater will secure.
This year's games saw an unprecedented amount of skill and talent. For example, Japan's Yuzuru Hanyu, age 23, became the first skater in men's singles to consecutively win gold in over 60 years. His nearly flawless execution of his difficult programs have landed him at the top of the podium in competitions worldwide, and this year's games were no exception.
America's skaters in particular had an eventful string of performances. Nathan Chen, age 18, made headlines this year for his botched short program performance, but his failings were quickly dwarfed by his next performance in which he set new limits for the number of quad jumps in a free skate performance. While most skaters can only manage two or three quadruple jumps, Chen is known for his stamina and strength in executing jump after jump. Within his four and a half minute free skate performance, Chen ad-libbed a sixth quad jump, redeeming a massive amount of points he'd lost before. Although Chen did not make the podium, he now holds the impressive title of the only man to have hit seven quads over two programs in the same event.
Also skating for team USA, Vincent Zhou, age 17,  stunned audiences with his abilities, as he became the first person to land the tricky quadruple lutz in an Olympic competition. Meanwhile in womens' singles, California native Mirai Nagasu was also no stranger to claiming the title of "first," as she became the first American woman to land a triple axel in Olympic competition. Judging by this years' performances, it is safe to say that Chen, Zhou and Nagasu's accomplishments have helped raise the bar for future American Olympians.
In pair skating, Canada's beloved duo Tessa Virtue and Scott Moir made history as well. After winning gold in ice dancing in this year's games, the two are now the most decorated figure skaters in Olympic history. From across the world but on communal ice, North Korea's duo, Ryom Tae-ok and Kim Ju-sik, made history as the only athletes from their country to qualify for the games on merit.