What is a Baccalaureate Mass?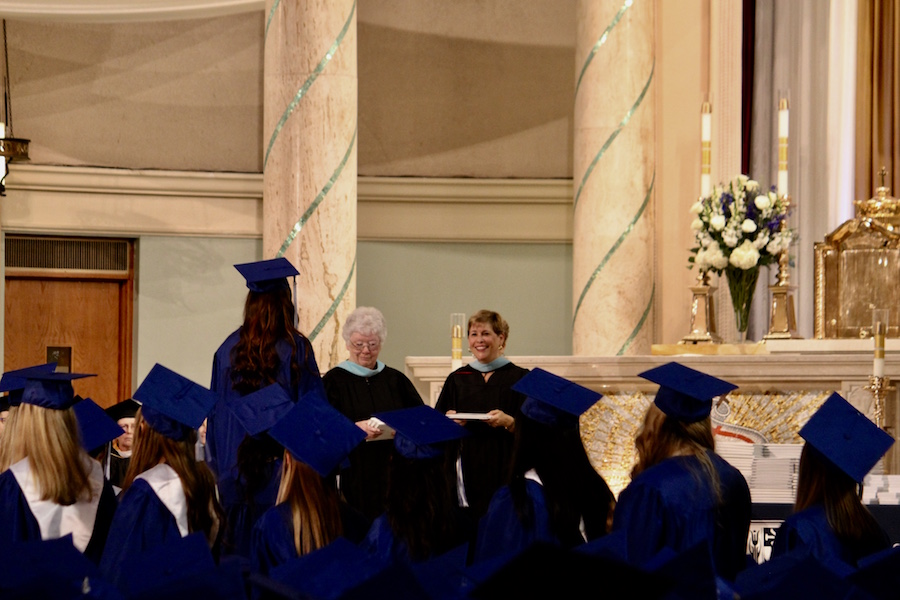 The word baccalaureate may be complicated to spell, but it is a pretty simple concept that everybody should be familiar with, especially in this season of graduation.
Each year Xavier holds a Baccalaureate Mass to honor and salute its graduating seniors. This year on May 7, the class of 2018 will gather to celebrate their accomplishments and recall cherished memories from their time at Xavier, while giving thanks to the Lord who has made it all possible.  
At the annual Baccalaureate Mass, Xavier seniors are invited to come to the St. Francis Xavier church with their parents and reminisce on the achievements they have earned and the wonderful moments they have shared together.
The seniors are also encouraged to volunteer for a role in the Mass. Whether serving as a lector, Eucharistic Minister or gift bearer, these small leadership examples are a great overview of the class of 2018's devotion to service and love for each other.
Senior Ashten Wheeler is looking forward to the Baccalaureate Mass because it "it is our final Mass as a whole senior class." After celebrating many Masses together for four years, the Baccalaureate is a great completion of the reverence and grace that the seniors have experienced in the Eucharist.
Having a Baccalaureate Mass to honor the seniors has been a longstanding tradition at Xavier. It allows not only the students to get to celebrate one another, but allows their parents to recognize all the hard work and commitment to justice that Xavier students are widely known for having.
The 290 members of the class of 2018 will gather at the annual Baccalaureate Mass on May 7 one last time, just before they are sent off as Xavier graduates at the 75th annual Graduation Ceremony on May 12.
______________________________________________________________________________________________________________
This podcast is about the baccalaureate mass that is taking place on May 7th, 2018. Sydney and Molly are explaining what the reasoning behind the mass as well as asking other seniors what they know about it / if they know what it is.