"A Night among the Stars:" Xavier/Brophy prom 2018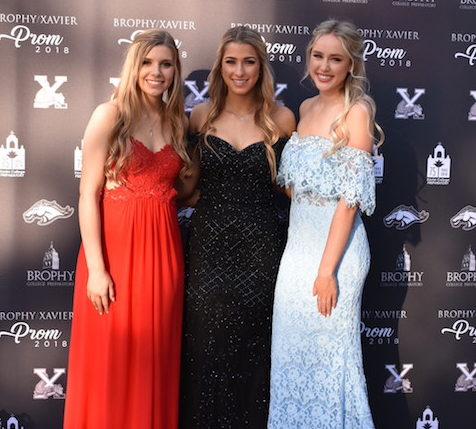 Hang on for a minute...we're trying to find some more stories you might like.
Oh what a night… This year's prom theme was "A Night among the Stars," which focused on an Old Hollywood setting with elaborate decor and fun activities. From the fireworks at the beginning to rapper Futuristic performing at the end, Xavier and Brophy really out did themselves this year. Walking in to the dance, there was a photographer taking photos on the red carpet, a drink station serving a multitude of delicious drinks, card tables, wheel of fortune, a live band outside and a D.J. inside. For those who were not interested in dancing inside, playing blackjack and poker outside was a great option to try and win a gift card on the wheel of fortune. Senior Molly Kuhl said, "The atmosphere, decorations and games really tied into the 'Old Hollywood' theme."
As it is every year, prom is both happy and sad for the seniors in the sense that it was the last big event together as a senior class. Kuhl said, "I am sad that it is over but I am so glad that I had the chance to make so many great memories with my lifelong friends that I will never forget." For the juniors, this was their first prom and a very exciting time to experience an older and fancier dance with just upperclassmen. Junior Abbey Alexander said, "It was really fun and I had a great time with my friends. I can't wait to see what they will do next year."
Another year,  another wonderful and successful prom for the Brophy and Xavier students.