Seniors say "goodbye" and "hello"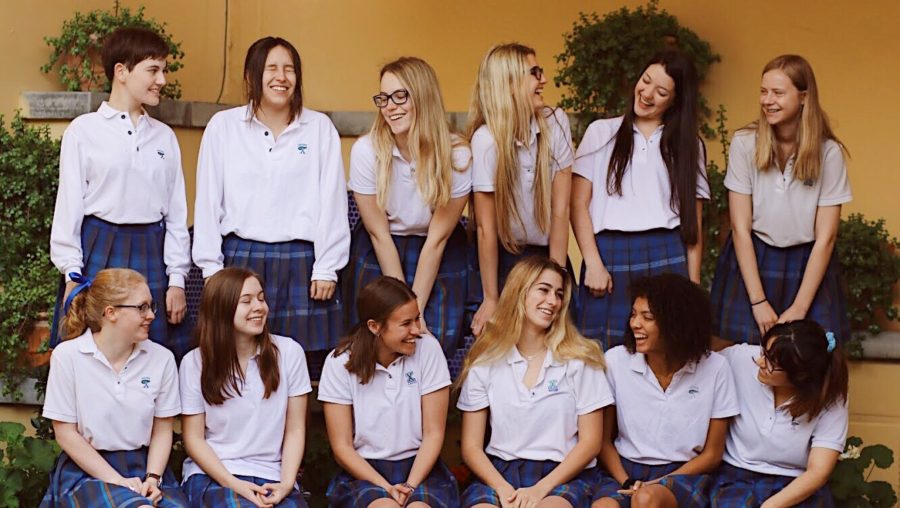 As this school year comes to a close, so too does the class of 2018's time at Xavier. They will take great friends, unforgettable memories and the echo of the alma mater with them as they go, but not everything about this time of the year is one large "goodbye." For the senior class, this is also a "hello" to new places, people, adventures and experiences, and for most, this means college.
College is a time for people to embrace who they think they are and who they believe they want to become, all while making new friends and embracing new experiences. These next four years, much alike and yet refreshingly different from the last four years of their lives, will be a more than memorable time for our senior class. So what are the Xavier seniors most excited about as they enter this new chapter of their lives?
Sydney Missigman says she is "most excited to meet new people and take advantage of the opportunities that college has to offer." Many Xavier seniors are moving to entirely new states or whole regions of the country. Madeline Warren says that she is happy to have "new experiences, new people and a new climate." Molly Kuhl is looking forward to the same new things as well as being "excited to live in Texas!"
The transition from high school to college can be a rough adjustment, but seeing the positives of such a change emphasize the excitement of these girls' up and coming four years. There are a wide variety of clubs, teams and organizations you can get involved with on your college campus; groups like intramural sports teams, theater, charity organizations and social circles, such as Greek Life, aid in softening the "blow" of the college experience. The most comforting element about the move, especially if you do not know anyone in the beginning, will be that every other student is in the same position: eager to make new friends.  
These are all elements of a large "hello" our Xavier seniors will be saying in just a few short months. College will be a new beginning and an amazing adventure for the ladies of 2018, however, we will miss them greatly.
As "goodbyes" are said to our beloved senior friends, family and classmates, a change is made. These Xavier women are moving on to bigger and brighter things, no longer to be called the class of 2018. They are now the class of 2022, and we cannot wait to see the marks they choose to leave on the world.