Get your pink on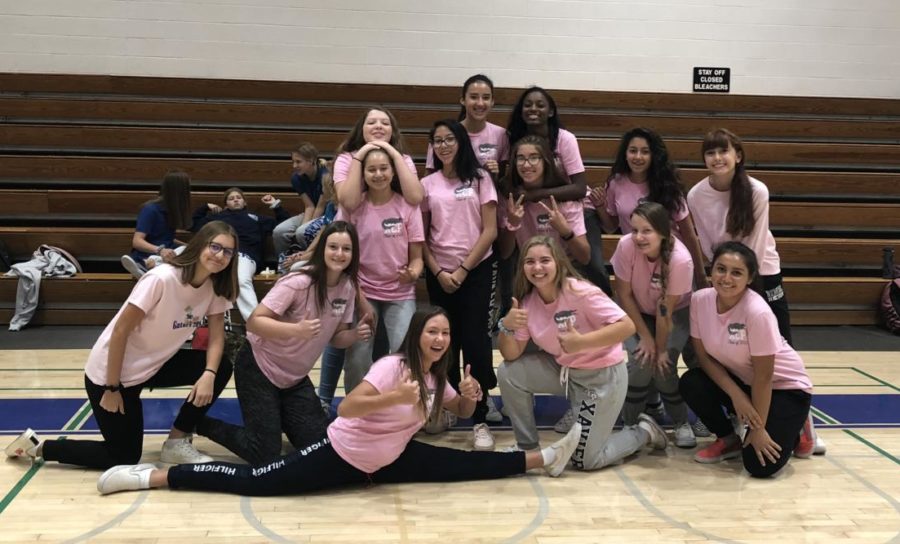 Happy October! Now that September has come to an end, it is time to look ahead and reflect on what's to come. Annually, breast cancer prevention and awareness is internationally promoted throughout the month of October. This year, Xavier students can make a difference financially or simply by spreading awareness. Here's how one can get involved and support the cause:
Buck-a-sweans for Breast Cancer Prevention
On Oct. 17, Xavier is offering buck-a-sweans in support of breast cancer awareness month. All proceeds will be donated to the Breast Cancer Prevention Institute. If you want to further promote the cause, you can choose to wear a pink XCP t-shirt!
"Making Strides Against Breast Cancer" Walk
In addition to buck-a-sweans, check out the American Cancer Society and the AVON Foundation's 3-mile walk in support of breast cancer awareness. This walk takes place on Saturday, Oct. 27, at Tempe Beach Park. Senior Sydney Dean plans to possibly attend the Making Strides Against Breast Cancer Walk on Oct. 27. She believes that "it will be a fun opportunity to support breast cancer awareness." The walk begins at 8 a.m., and registration can be completed online: http://main.acsevents.org/site/TR?pg=entry&fr_id=89801
Local businesses
Another way you can support Breast Cancer awareness can be done through shopping. Several companies are donating a percentage of their proceeds to breast cancer research facilities. Here are a few that are helping this cause throughout the month of October:
S'well water bottles

Alex and Ani Jewelry

ULTA Beauty

Athleta Activewear
Wear pink!
If you're not able to financially participate in Breast Cancer Awareness Month, don't worry! You can still support the cause by choosing to wear pink throughout the month of October. Whether you choose to participate in the Oct. 17 buck-a-sweans or decide to wear pink out on the weekends, your impact is greater than you know.