Meet Mother Mary Clarke, Founder of the BVM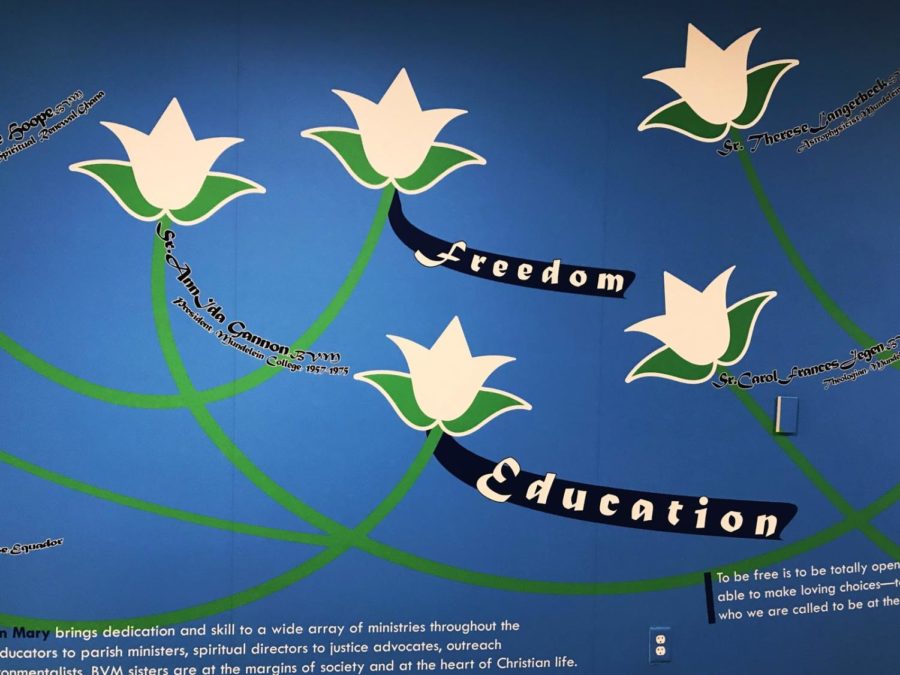 Hang on for a minute...we're trying to find some more stories you might like.
On Oct. 4, 2018 at 7am, members of Xavier's community gathered to celebrate the life of Mother Mary Clarke in Xavier's Chapel of Our Lady. The mass was lead by Xavier's chaplain, Father Kevin, and was an ode to the woman who greatly impacted Xavier and its leaders. As we celebrate the life of this impactful woman, it is important for us as a Xavier community to become informed on the life she lived and why she is so important to our community.
Mother Mary Clarke was an Irish nun who, began the order of the Sisters of Charity of the Blessed Virgin Mary, or more commonly known around our community as the BVM. Born and raised in Dublin, Ireland, Mother Mary Clarke began her journey as a nun 1831 and moved to the United States in July of 1833. Upon her arrival, Clarke began a small school in Philadelphia, Pennsylvania and within the same year she founded the Sisters of Charity of the Blessed Virgin Mary on Nov. 1, 1833. Mother Mary Clarke went on to start various other schools as she built up her order, challenging student-girls to think for themselves and inspire them. This woman is important to Xavier because our very own sisters are members of the Sisters of Charity of the Blessed Virgin Mary (BVM) and help to guide us each day in our knowledge, living on the legacy of Mother Mary Clarke. Every year, the Xavier community celebrates the commitment of the BVM sisters with a special mass and breakfast. This year, we honored Mother Mary Clarke with the help of Sr. Joan Fitzgerald, our President; Sr. Joanie Nuckols, our Principal; Sr. Lynn Winsor, Vice-Principal of Athletics and Activities, and Athletic Director; Sr. Christina Athans, Guest Lecturer and Office of Alumnae Relations; Sr. Kathleen Sinclair, Office of Advancement, Activities, and Public Relations; Sr. Isabel Conchos, and Sr. Lillian Lila.
Many members of the Xavier community attended this mass, Junior Student Council Stewardship liaison, Tanya Barakat, explains what Mother Mary Clarke means to her, "Mother Mary Clarke day is very great and a beautiful experience. I am glad I got the chance to be there with the sisters." Another Junior Student Council member, Marissa De Louise explains, "I greatly appreciate the reverence and respect displayed by my peers at the mass; it was really beautiful."
It is important that as a community we are able to come together to celebrate the life of Mother Mary Clarke and her impact on Xavier.