Wear Sweans for October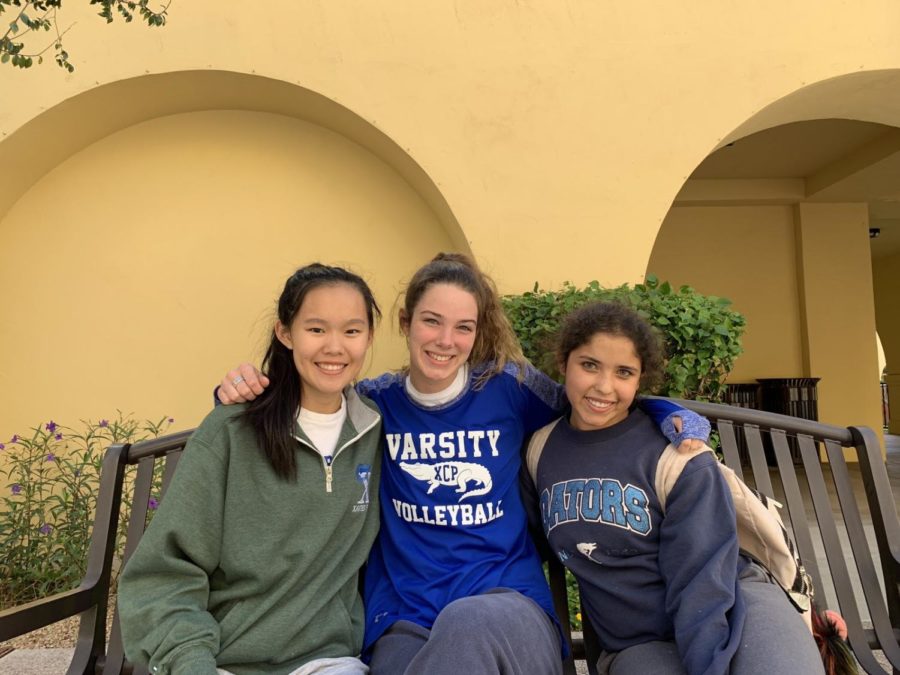 Hang on for a minute...we're trying to find some more stories you might like.
Almost every month, Xavier College Preparatory holds a Buck-a-Sweans day for the students. This day allows students to wear their choice of jeans or sweats alongside a Xavier shirt for the price of one dollar.
The money collected from Buck-a-Sweans gets donated to charities in our community. This October, we will have a special Buck-a-Sweans that is devoted to Breast Cancer Research and Hurricane Florence.
The Breast Cancer Research will aid in the development of a cure for Breast cancer in hopes of saving many victims. Breast Cancer occurs to almost 200,000 people a year and affects women around the age of twenty to sixty years old. The Breast Cancer Research Foundation focuses mainly on researching a way to prevent breast cancer.
Just a few weeks ago, Xavier held a Buck-a-Sweans for the Hurricane Florence victims. Hurricane Florence hit Florida, North and South Carolina, Virginia and destroyed many homes and buildings. Recently, due to the hurricane, many schools were forced to shut down and education was put on hold. ABC11 expands more on the issue of how students absences are excused and that safety is the top priority for students and teachers.
Along with doing a Buck-a-Sweans for Hurricane Florence victims, National Honors Society (NHS) also held a bake sale to support the victims. The Xavier community is saddened by the news of Hurricane Florence and hopes to make an effort to help as much as we can from Arizona.
Xavier was able to raise $1808.30 from Buck-a Sweans for the Hurricane Florence relief along with the NHS bake sale making $671.35. This October, Xavier will be donating $2479.65 to Catholic Charities for Hurricane Florence relief.
Don't forget to wear sweans on the next Buck-a-Sweans!