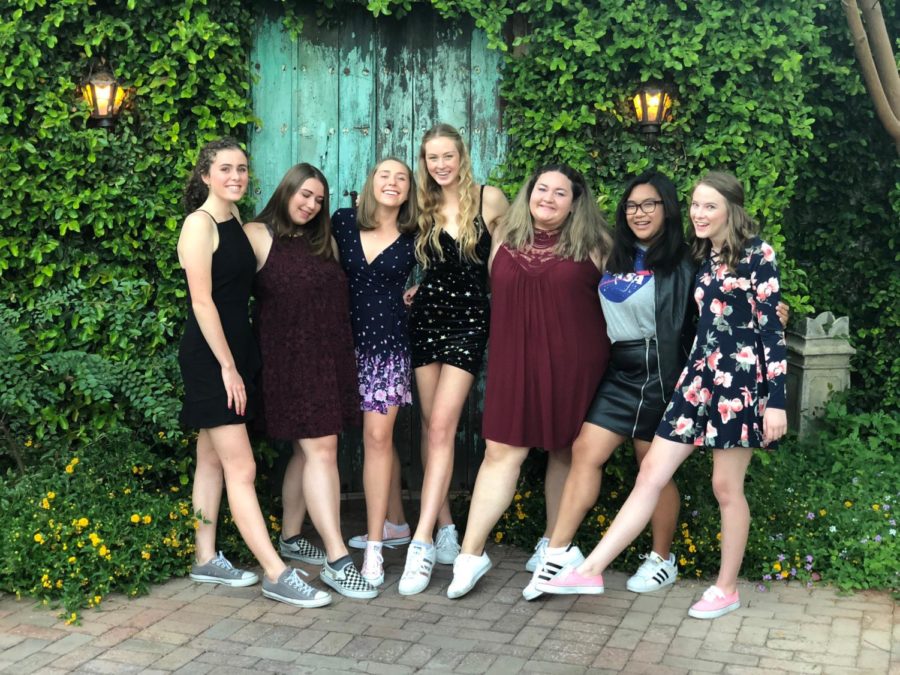 Helen Innes '19
With homecoming come and gone, many Xavier students can think about the styles they've seen, not only this year, but in the past. It is easily seen that there is a certain fashion for the event that has certainly changed a lot over the decades.
According to elle.com, starting in the 1940's, homecoming dresses were distinctively more conservative. Girls would wear long dresses that extended to their feet and were often frilly and puffy at the top or at the sleeves. Dresses were usually either white or consisted of more dull colors such as maroon and pale pink. In the 1950's, dress styles were almost the same as the decade beforehand, but long gloves and silver earrings were worn as accessories. A common hairstyle was the curled bob.
Around the 60's, the dress trend started to become shorter, which at this point was almost knee length. Strapless dresses began to be more widespread, but were often worn with sweaters or light jackets. Throughout the next decade, there was a more noticeable change in style. The use of blazers with matching skirts became widespread. According to beautylaunchpad.com, common hairstyles were long and feathered and short straight bobs with bangs.
In the 1980's homecoming dresses began to be frillier at the top near the shoulders and at the bottom of the dress. Dresses also were brighter in color and hairstyles were large and extravagant. In the coming decade dresses quickly became more flashier and more ornate. The disco oriented bright era was well represented in the homecoming fashion trends. The trend of bright fashions continued on into the earlier 2000's however, dresses became shorter. "spaghetti straps" became more popular along with glitter, patterned dresses.
In our era we can see a blend of all the eras fashions. Galaxy, glitter, and floral prints are popular along with off the shoulder dresses and cross-strapped styles. Several styles throughout the decades plus unique additions can be seen throughout modern homecoming culture because modern homecoming fashion is mostly about self-expression.