18k for 18 birthday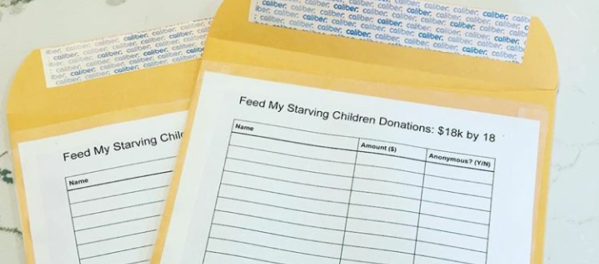 Hang on for a minute...we're trying to find some more stories you might like.
Communities take time to celebrate the genuine care, awareness, and actions people take to make a change in someone's life. Whether it's asking for donations to support a cause, volunteering with an organization that provides services to third world countries, or creating a project of your own, sometimes the most inspirational stories come from your own group of friends or classmates.
Andie Ziltzer'19 is taking action by encouraging people to donate to her project entitled: "18k for my 18th birthday". The way she got the idea she says, wasn't special at all, as she realized she didn't want or need anything for her 18th birthday. The gifts she would receive for her birthday, she says, "are things that I could give to people who really needed it." From then on, Ziltzer devoted herself to raising as much money as she could for "Feed My Starving Children" (FMSC), "a Christian non-profit organization that provides nutritionally complete meals specifically formulated for malnourished children."
Founded in 1987, FMSC uses volunteers from all walks of life to prepare meals that are transported via bus, train, or boat to countries where malnutrition is high. FMSC partners in those countries then help distribute and store the food for use later. While Ziltzer hasn't been apart of any operation with FMSC, she credits her idea of the project to the services FMSC has been providing for 31 years. Ziltzers' experiences,  her awareness for seeing people in need, and her selfless actions are what resonated with senior Kerin Olsen'19 and the importance of her project.
As a longtime friend of Andie's, Olsen has seen how much work Ziltzer has put into her project. "It's just so "Andie," she states and shares that Andie's ability to respond to anyone's immediate needs is what makes this project so much of who she is.  In late August, Ziltzer managed to raise about 3,000 dollars despite the tedious amount of college applications coming her way. She says she's managed to push herself and that this project has motivated her to open up as she interacts with people and asks for donations. Her inhibitions, she says, keep her determined to raise as much as she possibly can; "I'm just the messenger," she reiterates. The real heroes are the ones giving what they can.
Help Andie by donating on her facebook @andieziltzer and visit her outside of founders. She'll take cash, check, and anything you can give before November 26th!