Senior Editorial: Lauren Brown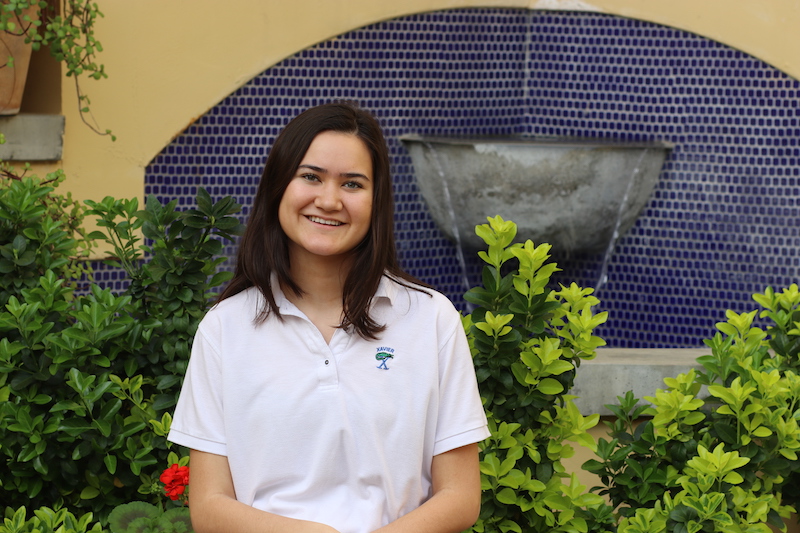 "
If opportunity doesn't knock, build a door."
— Milton Berle
This quote has been especially encouraging throughout my journey as a high school student. I've learned that with every school year comes new experiences and difficulties. Nevertheless, I have found that if you persist beyond yourself and look for opportunities in different places, most things fall into place.
I feel like I am dreaming when I say that I am graduating so soon. Everyone says that high school flies by in the blink of an eye, but you never fully understand it until you live it. I can say with confidence that my senior year has felt the shortest in comparison to the other school years. Coincidentally, I have found that this year has been the year of growing stronger relationships with my classmates, teachers and family.
This is my first year as an XPress class writer, and my only regret is not taking the class sooner. To Emme and Maddie, the two column editors that I by far relied on the most, thank you for pushing me to sign up for the class and putting up with my newbie questions. With both of you being good friends since our freshmen year, I would not have wanted to spend the last first periods of high school with anyone else.
To Kyla, thank you for being my project partner for close to every assignment that allowed collaboration. Though you claim that you pull my weight sometimes, I feel as if our equitable partnership has gotten us far.
To Tatum and Abbey, thank you for always being there to brighten everyones day, rain or shine. To Annabelle, thank you for teaching me your editing ways and how to set up the video style guide—I still do not really know how to work transparent images and the zoom setting, but it is the thought that counts and I really do not know what I would have done without your consistent help. Also, congratulations on becoming next year's Editor in Chief!
To the rest of my fellow XPress writers, I'm so happy we have had this time to collaborate and grow closer. From scrambling to finish our PBS Student Reporting Lab projects, to throwing a class baby shower for Ms. Cosic, we have made the most out of the forty-five minute class periods we have shared together. To Helen, thank you for being the best Editor in Chief! You have never failed to go above and beyond in all things (especially with your meeting powerpoints).
Though the length of my involvement in XPress has not been very long, I have learned so much and grown closer to so many inspiring individuals. While I will surely miss my XPress classmates and fellow senior writers, I know that the future holds so much potential and that we will all do great things.