Talia Novak's Journey at 29029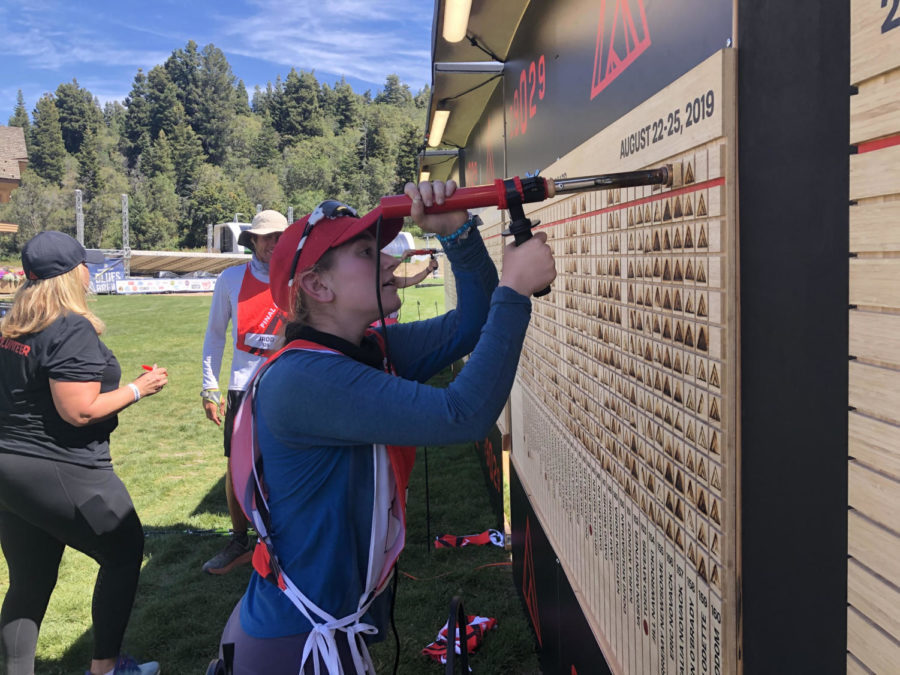 29,029 feet. Talia Novak '21 trudged 29,029 long and laborious feet with a goal set to reach the equivalent vertical feet of Mount Everest within 36 hours. Contestants were encouraged to hike the many miles up Utah's Snowbasin Ski Mountain, with an elevation of 2,300 feet, turn around and gondola back down the mountain; not once but 13 times! 29,029's moto suggests "there are no winners, just personal goals set to ascend the mountain more times than believed possible."
Novak was one of 220 people ready at the start line, filled with climbers, nervous and excited for the journey on which they would soon embark. Among the crowd was Talia's dad, who initially encouraged her to join this event with him after learning about it in Outdoor Magazine. To be ready for the August 2019 event, the two spent months preparing, bonding over fears, excitement, and anticipation as they counted down the days until they set off on this journey. 
Because of this rigorous and demanding course, all contestants prepared by using different forms of exercises for muscle strength and breathing. Novak spent most of her training time in the gym beginning in December of 2018. She walked at a 30% incline on the treadmill to simulate the slope of the mountain. When asked about her time spent training, Talia says, "​The extent of the training for long hours took its toll on my free time during the last eight months." 
Finally, the day came for Utah's second annual 29,029 event. Talia Novak felt a bevy of emotions: scared, nervous, and excited. As she and her dad prepared for the ascent, the smell of fresh pine and burning wood energized them for the journey. Talia says "​The hardest part of the hike was summit 10 which I completed at 2 am. At that point, my body was in the worst shape it has ever been. I inhaled so much dust from the mountain that I could barely breathe, and that took its toll during the cold night. After the 10th summit, I had the thought of failing to complete the challenge, but I knew that I could not afford to think that way, and after getting 2.5 hours of sleep, I headed out the next morning to finish the last 3 summits to reach my goal." Talia kept pushing through her hike, remembering the words of encouragement and advice Colin O'Brady shared with the participants before the ascent. Inspired by the four-time world-record-holding explorer, Talia was able to push through and achieve her goal of completing the event. 
A great feeling of joy overcame Talia as she took the final steps, finally able to inhale some deep breaths and reflect on her time on the mountain. She considers it a life-changing experience as she now better understands  "there is no limit to what the human mind can do, and that if you really push you can access the mental and physical strength needed to complete your goal." Novak claims she will never forget this experience as it has shaped the way she will walk through life, optimistic and brave. She will never forget the people who she met along the way as they were so inspiring, kind, and courageous.