Students with part-time jobs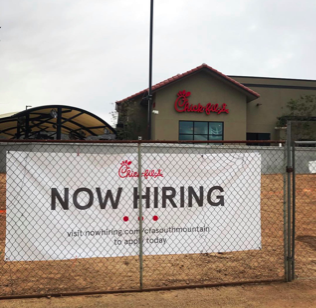 Today, many students in the United States hold part-time jobs while attending high school. Although some may argue that holding a job in high school, puts too much stress on teenagers, others contend that working is a great way for teenagers to get out in the real world at a young age and experience new beginnings. Getting a job as a teen can have a lot of advantages and disadvantages, depending on a student's particular aspirations. 
There are a variety of reasons why teens want to obtain a part-time. Some teenagers may want to help with family financial needs, save up for college and fund other personal expenses. Others may need spending money for when they go out with their family and friends. Whatever the reasons teens are able to gain valuable work experience. 
In 2017, data from the Bureau of Labor Statistics showed that the number of teens with summer jobs was suddenly plummeting. Parents blamed the laziness of teens not wanting to work during the summer. However, during the school year, less than one in four high school students had a job. This shows that the decrease in part-time jobs was not caused by the laziness of teens but because teens wished to invest more energy in their school work to seek more advanced education. 
The students themselves can provide a great inside into what it is like having a job while in school. Gilliana Salazar 21' shared, "At first, I thought getting a job and working while also attending high school would be a bad idea but right now, it's actually pretty good and I don't regret anything." She currently has two jobs, as a volleyball coach and an employee at OshKosh B'gosh, a retail store that sells clothes and accessories for babies and kids. 
There are many pros and cons to having a job as a teenager in high school. There are undeniable advantages to having a job during high school because teens are able to learn skills taught out of high school. Adolescents who work can increase significant abilities such as their communication and social skills.
However, like any other time-consuming commitment, holding a job while school is in session requires serious dedication which isn't always the right choice for everyone. On top of school work, a job can also add a lot of stress to a person's daily life. 
Having a job as a high school student is not essential for all teenagers. However, if you are in the right circumstances, a part-time job is the right choice for you.