Jesse Taffet Alumna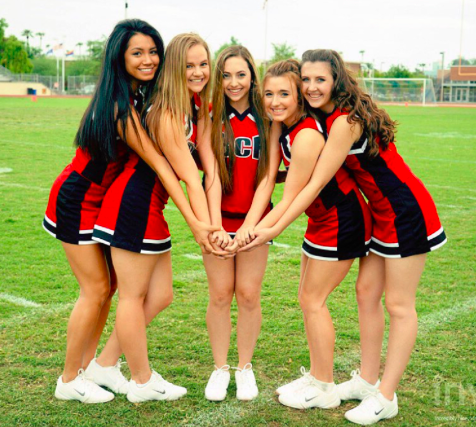 Alumna Jesse Taffet '16 graduated Xavier College Preparatory in the class of 2016. While at Xavier, Taffet participated in Performance Dance and Pom Team. She went on to attend Arizona State University, located in Tempe, Arizona, whereas a senior she still studies and dances. Taffet returned to the Xavier community as a guest choreographer to share her talents earlier this semester. She is a skilled choreographer, which can be seen through her work for the Xavier's Performance Dance Team. Jesse Taffet has acted as a guest choreographer for multiple years and is currently teaching the Performance Dance Team a new and upbeat hip-hop routine.
Taffet loves coming back to her home, Xavier, as a guest choreographer and says, "Xavier has always been a second home for me. In high school, I was very involved in everything Xavier has to offer dance wise. I love using the knowledge I've gained since I graduated from Xavier to come back and further build the dance program I once found such comfort from." For her, she didn't realize how much she would miss the comfort of this community until it was gone. Taffet also noted that her favorite aspect of teaching the current Xavier students is, "seeing the smiles on their faces after we finish a routine. When I can tell the girls truly enjoy the dancing and enjoy my teaching that is what makes it all worth it." Coming back to one's high school can bring a rush of memories and emotions. Being back in a place where one grew up at a different time in their life gives the place a whole new meaning. 
Although Xavier has a long history of traditions, all organizations must also experience a change in order to continuously prosper. Taffet said that the biggest changes from her graduation in 2016 to now are the new skirt length and some of the modern, architectural and environmental, updates around campus. "Xavier has stayed pretty traditional from when I went there but I think that's the beauty of it. Xavier has always remained full of tradition and I think that's what keeps alumni so connected." Taffet is thankful for the Xavier community for allowing her to come back and continue returning to the dance program. "I have Xavier to thank for the many opportunities I was able to achieve in college thus far. In particular this summer I was able to intern with the agency on record for Disney, marvel, and Lucas films. It is thanks to the rigorous but rewarding experiences Xavier brought me, that I was prepared professionally to represent strong women in the entertainment industry. I could not be more proud to be a gator alumnus!" This shows how much the Xavier experience can still help students succeed after they graduate, in college, and after.