Spiritline Takes on Nationals!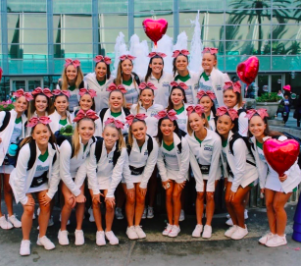 After a successful competition season in Arizona, and gaining a bid to nationals, Xavier Spiritline traveled to Aneheim, California over the long weekend of February 14-17, 2020 to compete against other high school spiritline teams from across the country in Nationals. This was the seniors last competition weekend and trip with their team, and they were sure to make it the most memorable trip yet. While Spiritline was not competing, they filled their time with trips to the beach and Disneyland.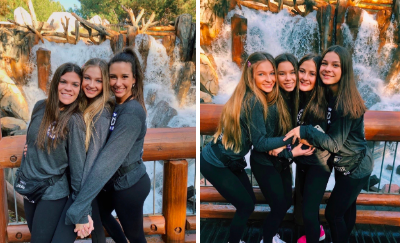 On Thursday, February 13, Spiritline departed from Phoenix Sky Harbor International Airport with hopes of bringing home two National Championship Trophies. Once the team touched down in Anaheim, they headed to the hotel to settle in to their home for the next few days. Once settled in, the seniors gifted their teammates matching outfits and took lots of pictures. To close out their first night in California, Spiritline headed to the beach to catch the sunset over the Pacific and take team photos. 
Friday, February 14 was the Cheer competition day. The Spiritline Cheer team woke up excited and eager to win a National Championship. After hours of doing hair and makeup, the team traveled to the Anaheim Convention Center to compete.. The Spiritline Cheer team had an incredible year and ended their season 3rd in the Nation!! Although the team did not bring home the National Championship, the underclassmen on the team are already working hard to bring it home next season. 
Saturday February 15, was the Pom competition day. After watching the cheer team bring home the 3rd place trophy the day before, the Spiritline Pom team was even more hungry to win the National Championship. After hours of preparation and warm up, the Pom team took the stage twice to perform their Jazz and Pom routines. This team performed their hearts out throughout both performances as the Cheer team cheered them on in the stands. During the awards ceremony, the Xavier Pom team …..