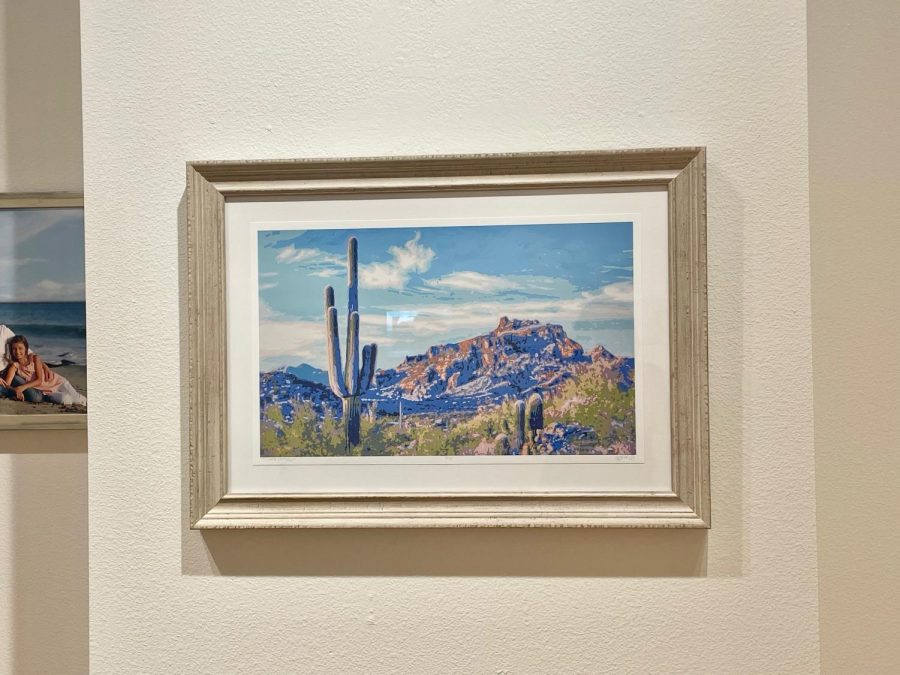 Dina Gorman, Staff Writer
Xavier's Stark Gallery showcases multiple art exhibitions throughout the year that each display a different type of artistic technique such as drawing, painting, printmaking and more. 
As this year begins, the Stark Gallery is showcasing a printmaking collection created by different Arizona artists. 
"I like the collection that is in the gallery right now because of how breathtaking the pieces are. They represent how printmaking is such a tedious and intricate process," said Rayne Curtsigner, a Xavier artist and Stark Gallery volunteer. 
The different art classes here at Xavier view the gallery as a way to gain inspiration and ideas for upcoming projects. It is an essential resource for the arts program here at Xavier since it is a place where young artists can learn from other students. 
"It helps students see the final product of artists, and when students go into the space, they learn about how the exhibitions are curated, how they are selected, and how it is put up onto the walls and pedestals," said Nissa Kubly, the Sculpture I instructor. 
Diversity is another key factor that the Stark Gallery brings onto the Xavier community. The art that is displayed inside the gallery is created by artists with different backgrounds, styles, and techniques. 
According to Kubly, "The Stark Gallery here at Xavier is a very integral part of the community and the learning process. It brings in different cultural groups of artists from the region and valley." 
Even though the gallery is filled with art from around Arizona, the students have a chance for their own artwork to be displayed in the gallery when the school year comes to an end. 
Rayne Curtsinger, an artist at Xavier, says that, "getting published in the gallery at the end of the year student exhibition is a huge accomplishment, and a big goal for artists here at Xavier." 
The gallery also serves as a place where students can go to clear their mind during break, lunch or even after school.
Catherine Robbins, the Introduction to Art teacher, loves that Xavier has a gallery that is an open space for all. She said,"It's such a nice resource to have a well lit and dedicated space just for the visual arts, not only of our students, but for all the studio art disciplines." 
The Stark Gallery is crucial to the art community at Xavier as it provides inspiration, creativity and individuality to young artists. Hopefully this year brings more opportunities for gators to stop by and marvel at everything it has to offer.