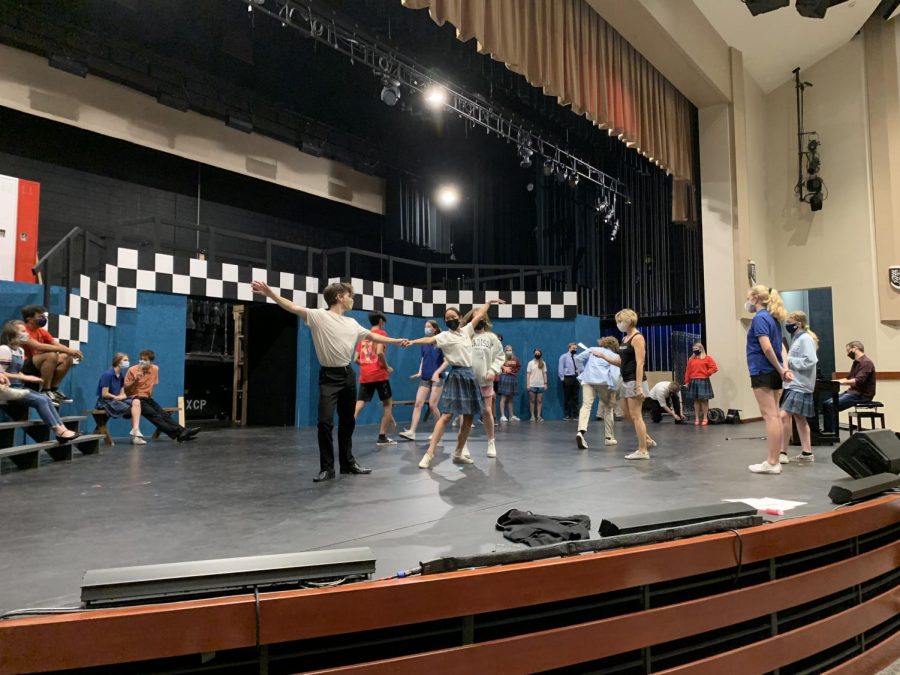 XPress Picture
Much to students' excitement, it was announced that the 2021 Xavier fall musical would be the beloved "Grease." Students and faculty were ecstatic to hear of such a fun-loving show that gives a sense of normalcy after a limited past year.
Xavier's theatre arts department offers a multitude of opportunities for students to learn the inner workings of the art form. Along with the many courses offered, Xavier puts on fall and spring musicals that involve Brophy theatre students as well. 
When asked why directors decided to go with "Grease" as this year's musical, director Jessica Vining said, "Part of it was with how difficult things were with Covid, and we really wanted to do a show that is very youthful and makes them (students) feel like normal teenagers. I can see that happening already with all of the students involved in the show." 
Auditions lasted five days. The first three days were completely private and preliminary for music and acting. There is also one full day where auditions are dedicated to dancing. 
At auditions, actors are expected to come prepared with short monologues and songs that they will perform for casting directors. On the designated dance day, they work closely with a choreographer and are taught a short dance to perform. 
Depending on the amount of students auditioning, callback auditions are sometimes necessary in order to take a second look at the talent. This year in particular, a second round of callbacks was needed in addition to the scheduled Friday ones. 
After a long weekend of deliberation due to the amount of talent presented, the "Grease" cast list came out the following Monday. 
Rehearsals for "Grease" have been well underway since August 23. Held in PAC 212 or the mainstage, rehearsals occur Monday through Friday after school. Countless hours were devoted by actors, directors and crew members working hard in bringing this show to life. 
Every day rehearsals look a little different. Some days focus on certain aspects of the show, like blocking, music and choreography. Regarding the atmosphere of rehearsals, Vining said, "Every day is a blast- from dancing to singing to the acting, the students really get into their characters and roles." 
With such a well-known show, actors have the job to embody their characters as best they can when they are onstage. Playing the iconic role of Rizzo is senior Kate Brink. "She's definitely a little rough around the edges, so diving into that character and trying to figure out what makes her tick has been a great learning opportunity," said Brink. 
Xavier senior Ava Chaffee feels that same excitement to be back onstage. She says that being back in the theatre after a long break has been "amazing for everyone in the cast. I have always wanted to play Sandy in 'Grease' and cannot think of a better place other than Xavier to do that," said Chaffee. 
The Xavier-Brophy theatre is a community that provides endless support for its cast and crew members. Brophy senior Reese Cantu said,"Playing Danny is definitely a challenge for me, but with the wonderful help of the director and music director, I know I will be the best that I can be."
"Everyone seems to fit their parts really well, and there are a lot of great actors. We have a nice group of new talent that has never been in musicals and we are especially happy to have a lot of new seniors," said Vining.
The show opens on October 20 and runs through the 21st and 23rd. Sold-out shows are anticipated.