Seniors looking back: Frosh Mixer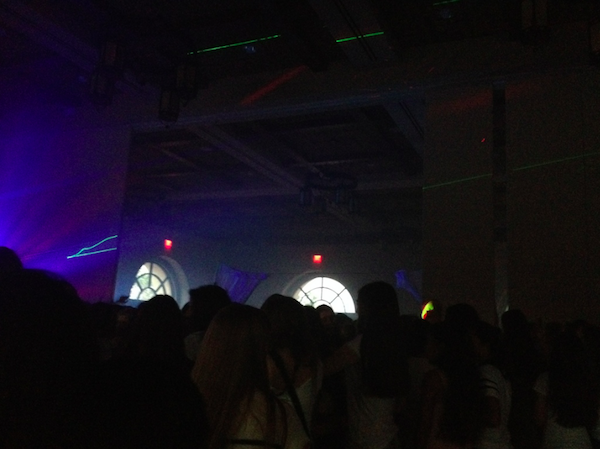 Hang on for a minute...we're trying to find some more stories you might like.
Over the course of their four years at Xavier, seniors have experienced countless exciting and unforgettable memories that will forever be remembered with a smile. Though all of these times are very special, one event that is always cherished by seniors is the Frosh Mixer. The Frosh Mixer is an exhilarating night when Xavier and Brophy freshmen head to Brophy's Great Hall to dance to the latest music and meet new friends. The Mixer is at the beginning of each school year, usually a couple of weeks after school starts, and is the perfect opportunity for new Gators and Broncos to get to know one another. Thanks to Xavier and Brophy's Executive Boards and Senior Student Councils, the night is a huge hit with freshmen from both schools.
Senior Kennedy Van Norman recalled her night at the Frosh Mixer, "I really loved the Frosh Mixer because I met a lot of my current friends there, including people from Xavier as well as Brophy. It's definitely one of my favorite memories at Xavier, even now as a senior." The Frosh Mixer has been a Xavier and Brophy tradition for many years past, and hopefully many more to come.
Over the last four years, the Frosh Mixer has changed quite a bit from when the current seniors were freshmen. Now, there is no hooping – literally getting stuck in a hula hoop with another person until one says hi to the other or dances together by a mischievous senior – allowed and the dance is now also part of a larger event that consists of a movie night, food trucks and even a pool party. Though the Frosh Mixer has changed over the years, its original purpose, to provide a fun opportunity for freshmen to meet each other, is still preserved. On her feelings about the alterations to the Frosh Mixer, senior Claire Fleming commented, "I really loved the Frosh Mixer as a freshman! Hooping definitely had to be my favorite part. However, I am kind of jealous that the freshman this year got to enjoy food trucks! I would've loved to have had that at our Frosh Mixer." Senior Andy Muniz agreed, saying, "Though the Frosh Mixer is different now in terms of set-up, it still has the same premise of hanging out with strangers and having them become your close friends, and I believe that that's all that really matters. Despite the changes, each year everyone still has so much fun."
And it is true. Each and every Frosh Mixer has been absolutely memorable for Xavier students, even four years later when they are seniors. "I think the Frosh Mixer is a favorite among students because it's such a unique opportunity to get to meet other freshmen. I knew hardly anyone during the first few weeks of my first year at Xavier, so the Frosh Mixer was a huge help in breaking me out of my shell and helping me make new friends," Fleming explained.
Overall, seniors have nothing but fond memories regarding the Frosh Mixer, as it helped them acclimate to high school life and meet lifelong friends. Though the event has changed recently, it still remains a favorite night of freshman year and has had a lasting impact on current seniors.