Tips for Xavier's Student Ambassador test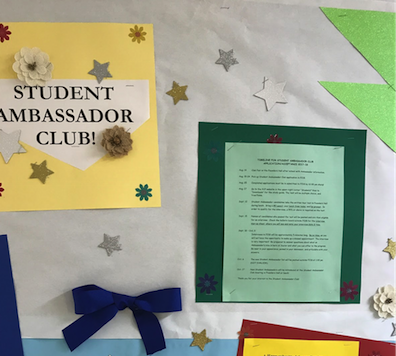 Hang on for a minute...we're trying to find some more stories you might like.
The Student Ambassador test is known for being a challenging exam that contains a lot of detailed information about Xavier, its history and traditions. The rigorous study guide can often overwhelm students. However, using these helpful study tips can encourage students to feel more confident about passing the test. Current Student Ambassadors, including juniors Maddie Dinowitz and Marybeth Bonner, have successfully passed the test and have some tips from their experience of studying for this detailed exam.
Tip 1: Start studying right when you get the packet instead of waiting until the last minute.
Tip 2: Space out your studying for about 25 minutes per day for two weeks.
Tip 3: Do what works for you. If Quizlet is not for you, write the information on flash cards.
Tip 4: Have a parent or friend quiz you and help you study.
Tip 5: Be confident!
"The hard work and diligence I put into studying for the test was worth it. I love being a Student Ambassador and representing Xavier," said Dinowitz.
It you do not pass the test this year, try the the tips outlined above to achieve success next year!