How to get through finals week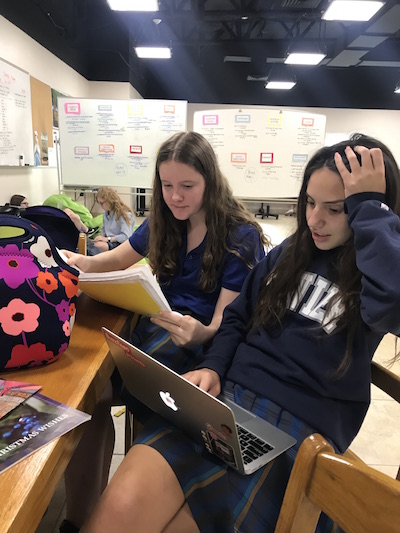 Hang on for a minute...we're trying to find some more stories you might like.
Finals can be a very stressful time for Xavier students. There are tools we can use to avoid experiencing the anxiety felt by many girls at Xavier. It is important to keep finals in perspective, however. While it feels like they are "do or die" we must remember that they are just a small portion of our grade. Also, in the grand scheme of things, finals are just a minor part of our Xavier experience.
As former First Lady Barbara Bush said, "At the end of your life, you will never regret not having passed one more test, not winning one more verdict or not closing one more deal. You will regret time not spent with a husband, a friend, a child, or a parent."
Our mental health is critical to our happiness and life. There are ways to maintain our health when we are preparing for finals: get exercise, eat well, take breaks, and don't procrastinate. Study a little every day instead of waiting until the last minute. One of the best things we can do as XCP students and friends is to support each other. If you have a friend who is struggling, reach out to her. Take her for a study break and listen. And if you (or she) are really struggling, be sure to talk to your parents, a teacher, or our school counselor, Mrs. Ryan if the stress becomes too much.
Junior Lily Castle explained, "Studying with friends allows me to have fun while reviewing the material." Collaborating with peers makes for a beneficial and comforting study group in order to prepare for finals.