Santa thinks about his presents all year long, and so do I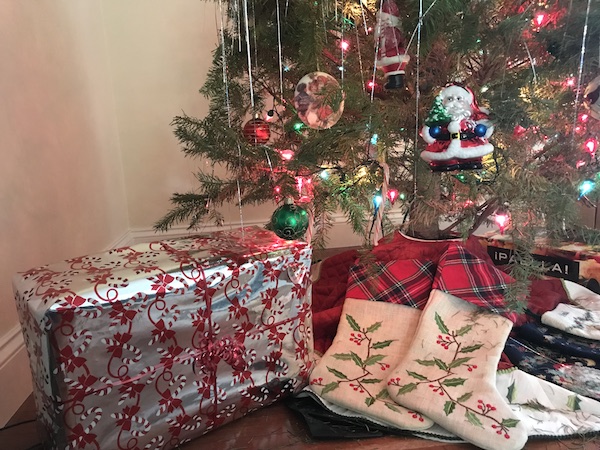 It is addicting: each weekend I dig through the newspaper, hunting for the coupons that are hidden deep within the advertisements. My parents are some of the only people I know that still get the newspaper in all of its glory, and coupons are just one benefit of this slowly dying news outlet.
When I was little, I would merely glaze over the pictures in the paper. Comprehending the stories was difficult then, and can still be now, but pictures were a way for me to learn about the story in a straightforward manner. Because of this, digging through the newspaper was my specialty. First there would be the paper itself, then hidden in the newspaper would be the advertisements and comics, and then dwelling deep inside the newspaper were the coupons. Finding the coupons for me is almost like finding buried treasure: they can be difficult to find and their presence every Sunday is not always guaranteed.
After finding the coupons, I would cut them out and use them on the next shopping trip with my parents. I soon found that the "ding" as the coupons hit the scanner was addicting and, ever since then, I have been notably frugal.
My friends' give me a hard time for this "frugality,", but with the coming holidays, being frugal is not always a bad omen.
Junior Eliza Mulkern said that, "I like to buy Christmas presents for my friends and family early because it gets way too stressful to find the perfect present last minute! Usually, closer to Christmas, I find small gifts to add onto the presents.".
For this reason, I make it a point every year to buy Christmas presents in November. There are multiple benefits to this, so below I have listed just a few.
You miss out on the "Holiday rush":

Last year, the average American spent $700 on holiday gifts according to ABC News. And, experts predict that this number is only expected to increase this coming year. Of course $700 seems like a lot of money, but when you start thinking about gifts for a friend group, parents, and possibly relatives, the number quickly adds up. By shopping early, stores often have a reduced shipping rate or special discounts so that they do not get "over stuffed" with the Holiday buying rush.

The malls, and online traffic, is (nearly) empty:

Come Christmas week, the malls are packed and online websites are slow from the heavy traffic. When shopping for presents earlier than most of the population, I am able to still wander throughout the mall, though few people do this novelty anymore, browse online websites, and view the deals that certain websites will have before the holiday season begins. Stores love to entice customers to shop from their website alone, so by leisurely finding out which websites offer special discounts like simply entering in an email address, I am able to save a lot of money and time.

More consideration to gifts:

With more time to buy gifts, it is so much easier to put more thoughts into the gifts than you would have otherwise.

Lastly, there is more time to enjoy the Holidays!

With less time stressing about presents, you can sit back with a mug of hot chocolate and a fuzzy blanket knowing that all of your gifts are safely wrapped in your room, or under the tree.
Senior Lindsay Smith has a different opinion on Holiday gift giving, saying that, "I usually wait until the last minute to do my Christmas shopping because that's when I have the time to actually do it. I try to keep an eye out for the sales so I can find the best deals."