Best Christmas Gifts for Friends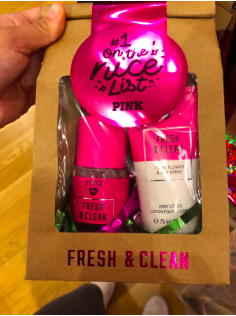 Christmas is quickly approaching and most people are starting to get into the Christmas spirit as they shop for gifts, hang up lights and assemble the Christmas tree. During the festive season, families and friends have fun with gift exchanges with the two most popular games played during the Christmas time: White Elephant and Secret Santa. White Elephant is known to be played mostly by adults while Secret Santa is a joyful game played by many friend groups, especially at Xavier.
The most popular gifts for teenage girls are: scrunchies, lip balm, fuzzy socks or just the regular gum and candy. The best place to shop for small gifts, in my opinion, is Target. With Target's $1-2 section when you first walk in, there are certainly a variety of small gifts to be found. Also, the dollar store or even small boutiques have ample gifts.
Sophomore Gilliana Salazar said, "Secret Santa is a struggle when you do it with people who you aren't necessarily close with because then you have no clue what to get them but with close friends or family members, it's so fun!" That is why Secret Santa it a popular game played by families or close friend groups.
Secret Santa is a fun and cheap way of being able to buy gifts for a friend, especially when going to places such as the dollar store. As a result, throwing together a cute basket of goodies, like their favorite candy and some other small items, is a breeze.
When talking with a group of sophomores, they said that they created a Google Doc and wrote down all their gift wishes with a $20 limit. When it came to the shopping, they said it was a bit difficult at first but found that being able to have an idea of what the person wants was very helpful.
"It's a fun way to celebrate the holidays with your close friends," Sophomore Brissa Oviedo stated.
My family does Secret Santa every single Christmas and have found that year after year it is a blast. Only the adults are able to play because the budget is not limited, so they can get whatever they want for their recipient. However, my friends and I always have a great time looking at the presents.