Xavier students kick off first Kairos ever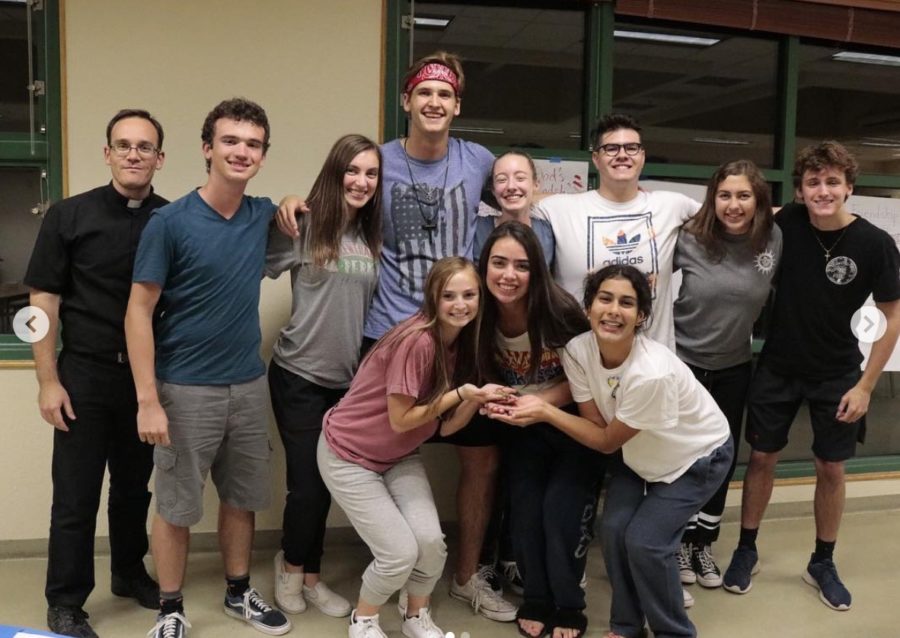 Hang on for a minute...we're trying to find some more stories you might like.
For the first time ever, Xavier girls are getting the opportunity to go on Kairos, a Roman Catholic retreat program for high school and college students, from Mar. 26 through 29. For years, Xavier girls have heard about this life changing experience from their peers at Brophy who have attended Kairos and raved about its transformative effects. Forty seniors were randomly selected out of all the applicants to be the first group of Xavier girls to go on Kairos, a three day retreat that will help girls build stronger relationships with God, their friends and themselves.
Although most of Kairos is being kept a secret from the girls going on the retreat, senior Katie Donaldson, a student leader for the first retreat, explains, "I think it's a great community building retreat and it really gets girls in our grade to bond with one another. They can share their struggles with each other." She also went on to say that students should go into the retreat with an 'open mind' and 'no expectations'."
Lily Castle, a senior attending Kairos., discussed her excitement for the upcoming adventure. Castle explains, "I'm excited to build better relationships with people I already know and love and with people I don't know as well. I want to get to know them before senior year ends. I also think it will create a better relationship between me and God."
Senior Bebe Katsenes, another student senior going to Kairos says, "I think it's really important for Xavier to go on this retreat because we need to greater unity between students and break the boundaries and cliquiness of friend groups."
A small amount of juniors has been selected to go on this year's Kairos retreat to learn more about the events and prepare to be leaders on next year's retreat. The students are extremely excited for Xavier's first successful Kairos and more students will be fortunate to have this incredible experience in future years due to the powerful student leaders at Xavier.