Xavier's soccer team celebrates their seniors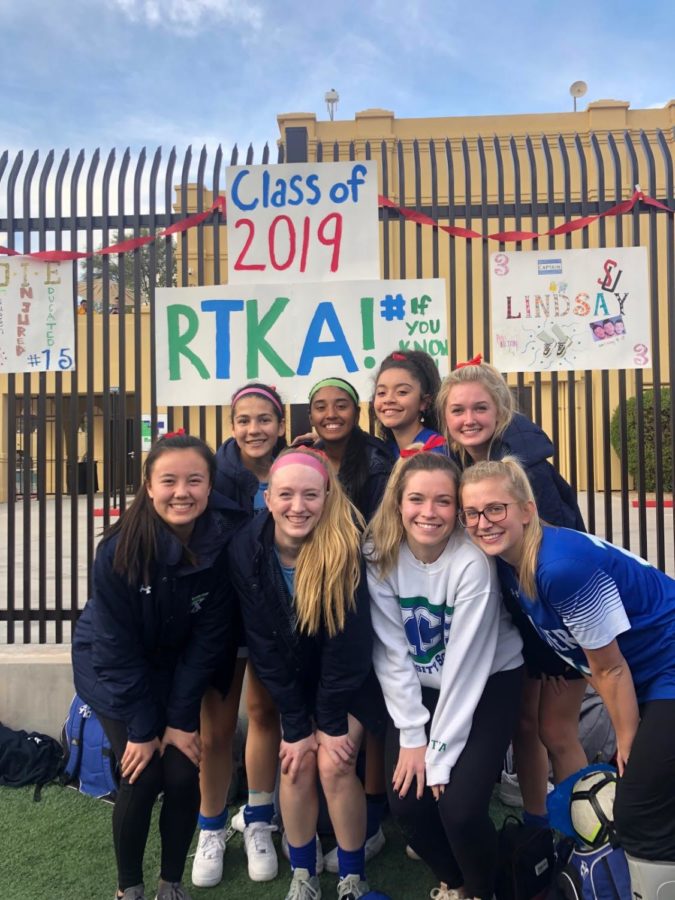 Kit Blouin, Class Writer
February 13, 2019
Hang on for a minute...we're trying to find some more stories you might like.
Year after year each Xavier sports team celebrates the tradition of senior night. Players, parents, and coaches join together to cherish the memories of the seniors from the last four years. Recently the Xavier soccer team celebrated their seniors at their 6pm game on Jan. 30 at Petznick field against Perry. Although our fighting Gators lost, this game was full of memories and this tradition will be remembered and shared for years to come. This year's team holds eight seniors: Katie McGee (Captain), Karla Alvarado (Captain), Lindsay Hubbard (Captain), Caitlin Johnston, Sadie Wintergalen, Allie Broderick, Kelli Rasmussen, and Emily Chiao.
The real traditions began during half time. The seniors were honored as they walked across the field with their parents to be greeted by the team's juniors presenting them with flowers, blankets, and other gifts. Pictures were taken and the seniors' future plans for college were announced. Captain, Karla Alvarado will be attending NAU in the fall while Kelli Rasmussen plans to go to Catholic University of America. As for other players looking to continue their soccer career in college, Caitlin Johnson will be attending the University of Idaho for soccer, while Sadie Wintergalen plans to attend SMU on a soccer scholarship. Another commit is senior Emily Chiao, as a key player to the team, she will be attending Stanford University. Lindsay Hubbard, one of the team's captains,  will be attending Seattle University to play soccer. Both players Katie McGee and Allie Broderick are currently undecided.
The night continued on, as Coach Chura and Coach Rafa were honored for all their work and the success of the team. With their impressive season of 7 wins, 5 losses and 2 ties, this team has been lead to their success by the strong seniors. Senior Lindsay Hubbard  explained, "Xavier soccer has been such an incredible experience and one of the highlights of my time at Xavier. I've learned so much on and off the field from my team and coaches who always pushed me to be my best and I will forever be thankful. Coach Chura and Coach Rafa have improved my play so significantly, providing me with new knowledge and skills that I will take with me as I prepare for college soccer. I will be playing D1 soccer at Seattle University next year and the environment here at Xavier has prepared me for what's to come as it replicates best what college soccer will be like. It's the best feeling to be apart of something as incredible as Xavier soccer and I'm so grateful to have made such amazing friendships with the girls on the team."