Oscar nomination controversies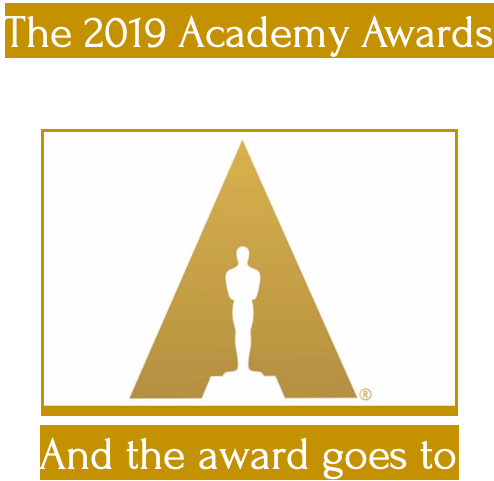 Hang on for a minute...we're trying to find some more stories you might like.
The Academy Awards, as stated in the name, are given by the Academy of Motion Picture Arts and Sciences to films or artists working within the films to recognize exceptional work in the film world. Each year, when the nominations come out, it is natural for both protesting and support to come from fans everywhere. This year, however, the responses upon nominations being released were even louder than usual. Whether it was glaring fan support for movies like Bohemian Rhapsody, the story of Freddy Mercury and his band Queen, or protesting about the lack of nomination for Timothee Chalamet in his addiction drama, Beautiful Boy, movie watchers everywhere had things to say about these 2019 Oscar nominations.
Possibly the greatest protest this year has been against the overwhelming nominations for the blockbusters Green Book and Bohemian Rhapsody. While both films have vast fan bases, those immersed in the film community definitely have had some negative things to say. Green Book, the true but dramatized story of a heartwarming relationship between Jamaican pianist Dr. Don Shirley and a nightclub bouncer from New York City, Tony Vallelonga. Shirley hires Vallelonga as his driver and bodyguard to accompany and protect him during a concert tour in the South. The story takes place during Jim Crow, and while it should paint the struggle and fear that black Americans faced at this time, many critics said that the film is more of a "white savior" story, meaning it focuses more on the white character than the black character, who the story is supposed to be about. However, many argued that people are just simply looking for something to get angry about, and state that the movie is heartwarming, funny and uplifting. Senior Tatum Dial says that "Green Book was a great, feel-good movie, and it's a great movie to see with your family because it reminds you of what is truly important."
Yet another controversial nomination was Bohemian Rhapsody, another dramatized, true story of musician Freddie Mercury, played by Rami Malek, and the band Queen. Perhaps the greatest complaint about this film was the fact that it was directed by Bryan Singer, an accused rapist. Singer was fired a few weeks before the film wrapped shooting, but the concept of this director profiting off of the success of this movie (according to The Hollywood Reporter, Singer could make up to $40 million off of the film's success) is off-putting to most. However, because Singer was taken off the project, many fans have found themselves looking past this scandal and simply enjoying the piece of art itself, separated from the artist.
But the problems with Bohemian Rhapsody don't stop with the director. Similar to Green Book, critics of Bohemian Rhapsody found themselves troubled by the content and message of the film. While it tells the story of Freddie Mercury and his music, it also focuses on his sexuality, as well as his diagnosis of HIV/AIDS. The issue with this for many is that the film uses Mercury's sexuality and paints it as the cause of his downfall. The arch of the movie comes when he comes out as gay, and from there it seemingly goes downhill as he falls sick and into the "wrong crowd". Not only is this highly dramatized and not historically accurate in the slightest, but it paints a problematic story about an LGBTQ icon, rather than celebrating his sexuality and the way he came into his own. Again, this is not the only point of view on the film, and the movie did extremely well in theatres, so not everyone was displeased with it and its nominations.
While these Oscar nominations were not for everyone, one thing is for sure: the 2019 Academy Awards have stirred up drama before they've even begun, something that seems to happen nearly every year. With critics and fans alike having platforms to post their opinions all over social media, you can be sure that you're not done hearing about this award show season quite yet. The Academy Awards premiere on Sunday, Feb 24, so tune in to see just what all this controversy will mount up to on the biggest night in Hollywood.