Make your last Senior Prayer Day count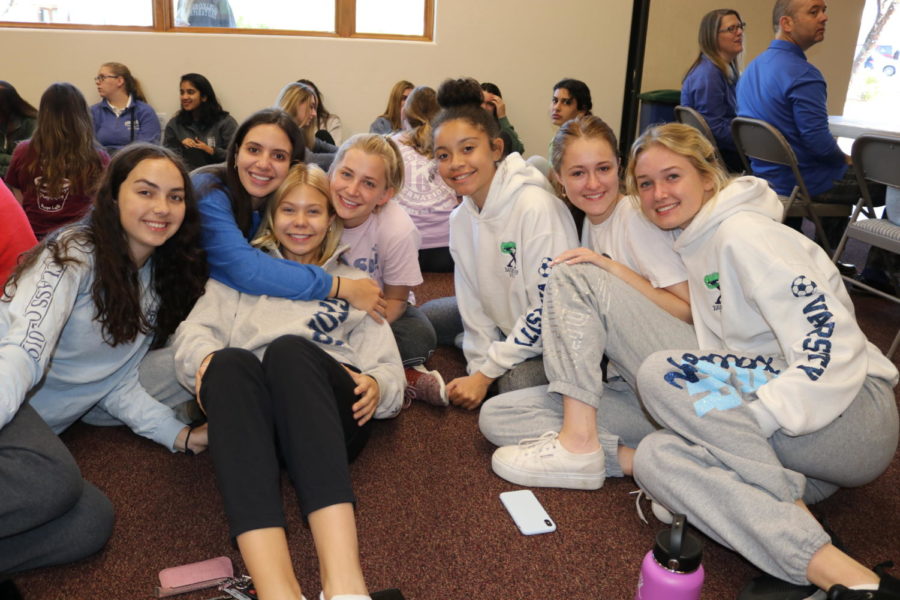 Whether we have written letters, scribbled notes on eachothers backs, or acted out hilarious skits, we have all been to a Xavier Prayer Day. On Mar. 22, the seniors traveled to Mount Claret to complete their final and most special prayer day.The seniors arrived at Mount Claret for their third and final time in their cozy sweans to enjoy a short yet exciting afternoon together. Opening with a mass, the seniors and Father Kevin Grimditch piled into the Church to pray together. Senior Emme East says that, "The mass was beautiful because it was a smaller group of people all coming together in familiarity and prayer." Once the mass came to a close, the seniors dispersed into groups to complete a series of fun icebreakers and little games led by Mrs. Dawson and Mrs. Thoms.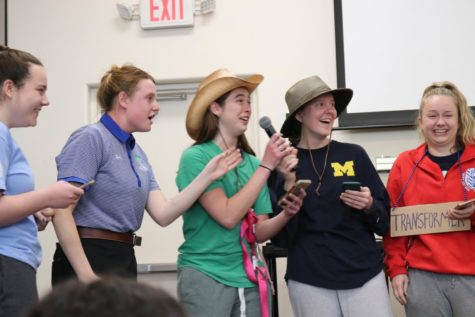 When the games game to a close, the seniors were privileged with a song performed by Mr. Wyman. His message, along with the other faculty members at Prayer Day, stressed the importance of being together and holding on to our final moments as a Xavier community. Mr. Wyman says: 'It is an honor to be able to participate and share with the seniors as you close out this chapter in your life and prepare to embark on what's next.  But it is a bittersweet experience – both as a teacher and a parent. I am excited for you all, but will also truly miss you. Peace and blessings!" This idea set the tone for the remainder of prayer day, as the seniors welcomed a panel of Xavier alumnae who gave us advice for transitioning into our first year of college. The voices of the faculty made this Prayer Day more special from the rest; the seniors were celebrated and reminded of how remarkable their past four years have been.
To conclude the afternoon, the seniors were rewarded with their letters from Prayer Days past, including the very first one written in the fall of their freshman year. Senior Abbey Alexander says, "Opening the letters was a fun way to see how I've changed throughout the years and it was a very emotional and nostalgic moment." Being surrounding with your gracious friends and faculty while opening these letters is a moment that you would not want to miss.
Take advantage of the amazing Prayer Days that Xavier puts on for its students; these are priceless moments that will shape your high school experience. Congratulations to the seniors that have completed all five of them, Xavier will miss you.