Get Groovy in the Brophy Chapel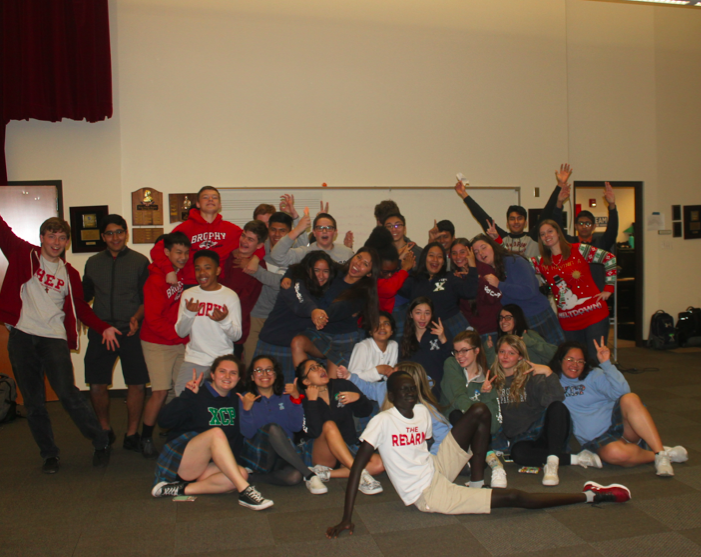 Hannah Shulski, Faith In Action Editor
April 1, 2019
Have you ever wanted to hear a choir sing a beautiful rendition of "Africa" by Toto? If so, now you're in luck! The Brophy Honor Chorale, the Brophy Freshman Choir, the Brophy Concert Choir, and the Xavier/Brophy Orchestra will perform in a pop music concert on May 2nd and 3rd, where they will be playing music from films, famous musicians, and much more.
The concert will begin with the Xavier/Brophy Orchestra, who will be performing music from hit movies such as La La Land, The Theory of Everything, and The Incredibles 2. Xavier orchestra member Alexandra Mesquita says that she is excited to "play songs that I know from movies that I enjoy".
Next up is the Brophy Freshman Choir and the Brophy Concert Choir. After their own individual performances, the two choirs will combine to sing "Africa" by Toto accompanied by a few Brophy musicians.
Finally, the Brophy Honor Chorale, Brophy musicians, and some members of the Xavier/Brophy Orchestra will play hit music from the '70s, including "Stayin' Alive" by the Bee Gees, "September" by Earth, Wind, and Fire, and "Bohemian Rhapsody" by Queen. Brophy Honor Chorale member Charlie Wyman says that he is thrilled to perform "Bohemian Rhapsody" as a choir because "it is really fun".
Make sure to come one of these electrifying shows! The Xavier/Brophy music department can never disappoint.
Concert Times:
Thursday, May 2nd at 7 pm in the Brophy Chapel
Friday, May 3rd at 7 pm in the Brophy Chapel