The Truth About Senior Year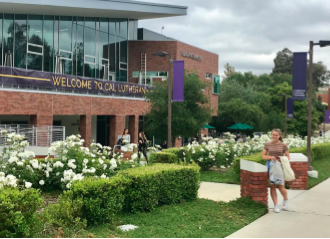 Hang on for a minute...we're trying to find some more stories you might like.
Once you have finished junior year of high school, you feel like you have conquered the world. However, senior year of high school brings the stress of applications, the importance of first semester grades, final test taking dates, and a mix of emotions. All of these aspects combine to make senior year especially difficult and contrary to last year's beliefs, many Xavier seniors argue senior year is more stressful than junior year.
While most students start taking standardized tests, such as the ACT or SAT, during their junior year, many girls choose to take these tests again at the start of senior year. The first couple of months of the school year are usually the last time students can take the SAT or ACT, so this can create a bit of a time crunch. Students have to focus on the beginning of the year school work and also try to improve their test scores by studying, taking prep classes, and doing practice tests. Senior Kenzie Virden'20 says test-taking is just one of many difficult aspects of senior year when "you have to focus on college applications and try to get a final SAT/ACT score that you are happy with."
One major reason for difficulty during senior year is the college application process. Most Xavier students are applying to a wide range of safety, target, and reach schools and every application means additional information to fill out and essays to write. College applications are tedious and require seniors to dedicate time during the school week and on weekends to filling them out. Senior Sophie Blaicher says "junior year can be difficult because most people are taking AP classes for the first time. During senior year, you still take AP classes, but you also have to spend time on applications too."
Depending on the number of schools someone applies to or whether or not they are an athlete, senior's stress levels can vary quite a bit. Taylor Garmen '20 says "College applications are so stressful and I am already committed to play a collegiate sport. I can't imagine the stress for those who aren't committed athletes. Applications are long, time-consuming, and you want each application to be perfect, especially the apps for your top choice schools."
Maddy Skrovan '20 agrees that "senior year is much easier than junior year as far as the classes go, however, working on college applications makes senior year stressful in a different way."
Senior year is a pivotal time in a young person's life. The stress seniors feel isn't only rooted in applications and schoolwork, but also on their life after high school. College decisions are much more stressful than applications themselves because choosing to attend a certain college can greatly alter your life. Jocelyn Rupp '20 emphasizes this feeling and says "Senior year is more stressful because you're making decisions that will affect your whole life and at the same time, you're trying to keep up with school too."
Many Xavier seniors find senior year stressful, but also as a bittersweet "year of lasts". Though bittersweet, seniors also look forward to cherishing time with friends and classmates.  Senior year is the last year that you will go to school with all of the same people, the last time you will see your friends on a daily basis, and the end of high school dances, rallies, and sports games. In order to soak up as much of this time as they can, seniors try to make their social life another priority, attending as many events as possible and spending more time with friends. Taylor Garmen '20 adds that "it's a year of lasts and you don't want to miss any big school events so you have to be a master at time management in order to balance everything and still do well."