The First of November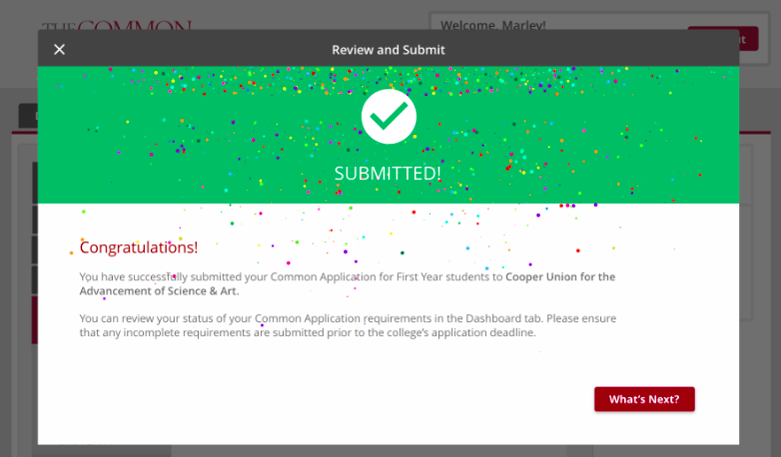 If someone were to say the date "November first" to you, what would be the first thing that comes to your mind? You would probably think of fall weather, Halloween, Thanksgiving, sweaters, or cinnamon spice. However, if someone were to say the date "November first" to a Class of 2020 high school senior, sirens and alerts immediately would ring through their head saying, "ALERT! ALERT! COLLEGE APPLICATION DEADLINE!" 
The first of November is the initial college application deadline for high school seniors applying for admittance to college in the fall of 2020. On this date, seniors apply to the colleges they have always dreamed of attending. Most colleges have multiple different application deadline options: Early Decision and Early Action due November first, and Regular Decision due sometime between December and February, depending on the school. 
If a high school senior has a university that they consider their "top choice," the student may apply Early Decision to this college. While applying to your number one choice certainly increase your chances of being accepted, there is also a commitment that accompanies checking that Early Decision box. Applying Early Decision to a college is a binding agreement, in which the high school senior, her parents, and counselor must sign a contract stating that if accepted, this student will attend this university understanding the financial and other obligations and withdraw all other applications. This is a difficult decision for a seventeen or eighteen-year-old girl to make: one that will affect the rest of her life. 
Early Action, as opposed to Early Decision, is a non-binding application decision also due November first. Early Action offers several incentives for applicants. First, the applicant is notified of the university's decision earlier than when she would if she applied Regular Decision. Second, Early Action applicants are eligible for large merit scholarships. With the enormous price tag of a four-year undergraduate degree, the eligibility for scholarships is an incentive for high school seniors, despite its early application deadline. Seniors are more attracted to this application route because they are permitted to apply Early Action to an unlimited amount of colleges, and because it is non-binding. 
However, if scholarship opportunities, early deadlines, and feedback do not appeal to a high school senior, she may apply Regular Decision to each of her desired future colleges. The only downside of applying Regular Decision to a college is that a student may not receive their decision from the admissions board until late March or April. This late notice could leave a student in a panic on choosing schools, as it gives them limited time to consider their options before the May first decision deadline. However, one advantage to Regular Decision is that these seniors are not required to submit their applications until January or February of 2020. 
For most high school seniors at Xavier, November first is a day they have been working towards through all of high school.  Xavier girls chose to attend Xavier because they knew the College Prep environment would best prepare them for not only college, but also achieving their life goals. Therefore, applying for college is a senior's next step in their path to success. The gravity and lifelong effect this day has on a senior's life is the reason why the date "November first" triggers sirens throughout a senior's head.