The Perfect Gift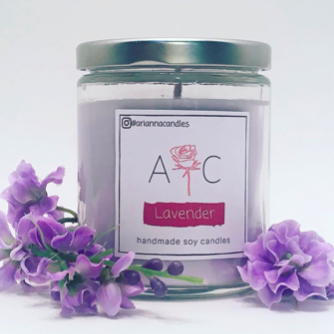 Hang on for a minute...we're trying to find some more stories you might like.
With the holiday season right around the corner, it can be hard to escape the stress of finding the perfect Christmas gift. Instead of desperately searching every store at the mall for your perfect gift, look for one right here at Xavier at the Christmas market! Arianna's Candles, founded by Arianna Perkins 21' will provide you with the perfect solution to all of your worries. With scents ranging from Birthday Cake to Lavender and some new incoming scents like Pumpkin Pie, Hot Apple Cider, Christmas Spice, Rose Garden, and Moonlight, Perkins Candles will be sure to deliver an experience of glee.
The idea of a candle shop came into existence when Perkins took a trip to California. She said that she discovered some candles that she was fond of, however, the candles were too expensive and colossal. Perkins explains how she got into making her candles by, saying "I wanted to buy one but didn't have the money, nor the need for such a big candle. That's when the idea came to my head that it would be cool to just make my own." Perkins decided to make small candles that were less expensive than the ones she spotted in California. It took Perkins two years to get her business up and running, however. While making these candles Arianna also kept in mind the fragrance of each of them. Arianna wanted to create candles that were not overwhelming with their smell but still left a soft elegant aroma. Each candle costs only ten dollars, and with every candle you order, you also receive a free sticker made specifically for her shop. Arianna says her favorite candles at the moment are Pumpkin Pie and Lavender because, "The Pumpkin Pie is so in season right now and really gets me in the festive mood, however, the Lavender is so relaxing and really sets a calm mood." To discover any more information you can follow the company on Instagram at @ariannacandles where they post updated information on the candles, new scents that are attainable, and even have a say in what scents you want to see come to life in the future with polls and placing comments on her Instagram feed.