Janessas take: COVID-19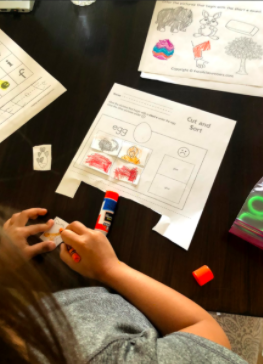 Once the 'COVID-19' hit the news, I don't think many people truly understood the true impact of it all. However, once everything started going downhill, restaurants began to close, and fast food places were only takeout, people started to panic. During this time of panic and isolation, people don't necessarily look at the positive outcomes. When schools announced they would be switching to distance learning, it allows us as students to learn and adjust to a different learning system. 
At first, I was a bit skeptical about the idea of doing school right from my bed like many others but after that first official day, I couldn't wait for the next. When talking to my good friend, Angelina Holmes '21, she mentioned, "I didn't think it'd come this far but I am actually really happy about this because it allows us to catch up on our mental health and lets us take a minute to ourselves." I totally agreed with her, as well as many others did. Although we are motioned to stay inside and quarantine ourselves away from the world, this pandemic has allowed people to focus on accomplishing goals they had set for themselves entering this new year, but never had the time to get back to them or even start them. Yes, we may find ourselves bored at home but there is so much to do and opportunities to take advantage of this time we are given. Starting a new hobby or picking up on an old hobby you really enjoyed doing, but just never had the time to go back to is a great way to spend your time during this quarantine.  
Distance learning gives us time to reflect upon ourselves and take time to improve ourselves mentally and physically. Even though we are still participating in school like regular school hours, we are already home so it gives us time to start homework right away. Which helps us finish school work earlier than we usually do and that gives us extra free time. During this free time we begin to find different ways to keep ourselves entertained, and active. People are able to workout at home more frequently now, which helps improve the mind and relieve stress. Before the whole pandemic, time seemed very limited and life was moving so fast. But now everything is slowed down and the days feel longer, and especially with free time I feel more productive throughout my day. I have so much time for myself that some days I find myself just sitting down in my room listening to music and not on my phone, which is surprising. I thought I would be on my phone more often since I have nothing else to do, but instead I found myself spending less time on my phone and limiting how long I am on my phone. I have filled my day with focusing on finishing my school work then homework, and then working out and spending the remainder of my day catching up with my family. 
Distance learning is taking some time to adjust to and accept the fact that this is actually happening, but I enjoy the change and how much so many people's lives have been positively impacted. It is the little things that make this quarantine positive because I have noticed a change in my families attitude and as well as mine. Everyone seems more happy and relaxed because they have been given time to catch up on themselves and time to catch up on rest as well. At this time many people are too worried about the negativity in the world, but we cannot forget about the positive outcomes we are also seeing in our life.