Open House amidst the Covid-19 pandemic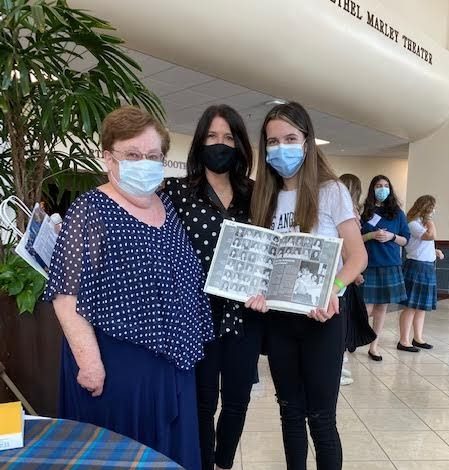 Open House has always been a big deal for the Gators at Xavier. Through this event, current students are able to meet potential Baby Gators and introduce them to the wonderful campus and community. 
This year, eighth-graders and their families toured the campus with student ambassadors and they explored classrooms, the AC, Founders, and all the amenities Xavier has to offer. There were presentations set up throughout campus showcasing departments, like English, science and math. Open House showed the future Baby Gators what they can expect when coming to Xavier. 
Even during Covid times, there was a significant number of people who came to visit the campus, 886 guests total. There were a few changes made to the event due to the pandemic. 
Everyone on campus wore masks at all times and all clubs and activities were separated throughout campus.  It was an innovative way of maintaining social distancing, as Xavier placed all of the sports in Vestar but put other clubs around campus. 
Additionally, there were only one or two families permitted in one room. With all of these adjustments, the event was much less crowded in an effort to maintain social distancing during the pandemic. 
Not only was this Open House different for the guests and the teachers, but it was also a different experience for the student ambassadors. Sophomore Rylie Wood stated, "It was definitely still very fun to tour and meet all the new Baby Gators. There weren't that many differences this year, thankfully, but the new locations of the stands did take some getting used to." For the duration of the event, student ambassadors worked various posts on campus but mostly toured. 
Although Open House did not feel much different in terms of the number of guests, some changes were made for the ambassadors. Instead of wearing their standard ambassador jacket, they wore just their oxfords to ensure there was no contamination, as these jackets are typically shared between ambassadors. 
The most significant change was the tour routes. As a result of events being moved around to maintain social distancing, each ambassador had to create a new tour route encompassing all of the classrooms with the clubs and activities in which the guest was interested. 
Even though there were changes made in the workings of the event, it was still very informative for the eighth-graders and was an abundance of fun for the student ambassadors and teachers working the event. As student ambassador Tatum Zerbib '23 stated, "Open house was a little different with Covid restrictions, but it was still fun to meet the class of 2025 Baby Gators who might be at Xavier next year. I also saw some of my eighth-grade friends, which was great as I was able to show them around."