Xavier College Prep's superb basketball season
March 6, 2022
Led by Olympic medal-winner Jennifer Gillom, Xavier basketball had remarkable success this winter season.
Xavier plays against Valley Vista
On January 19 in the AC, Xavier's varsity basketball team, ranked #2, played a well-fought game against Valley Vista, ranked #1.
Jennifer Gillom, Xavier's head varsity basketball coach, described it as "the best game of the season."
Last season, Xavier played against Valley Vista in the state semifinals and lost 54 to 46. This year, the fourth quarter ended with a score of 53 to 53, causing the game to go into overtime. The two teams rallied to leads for their teams, but in the end Valley Vista won 71 to 65.
The stands were full of cheering spectators from both teams, but especially noticeable were the boys from Brophy.
Sister Lynn Winsor, vice principal for activities and athletics, said that having Brophy students attend games adds another dimension to the fans.
To get more fans to attend, Xavier held a raffle at the game. During halftime, gift cards were given out as raffle prizes.
Sienna Cherwinski, junior shooting guard, said that having the crowd cheer on the team keeps the team pumped with energy and confidence.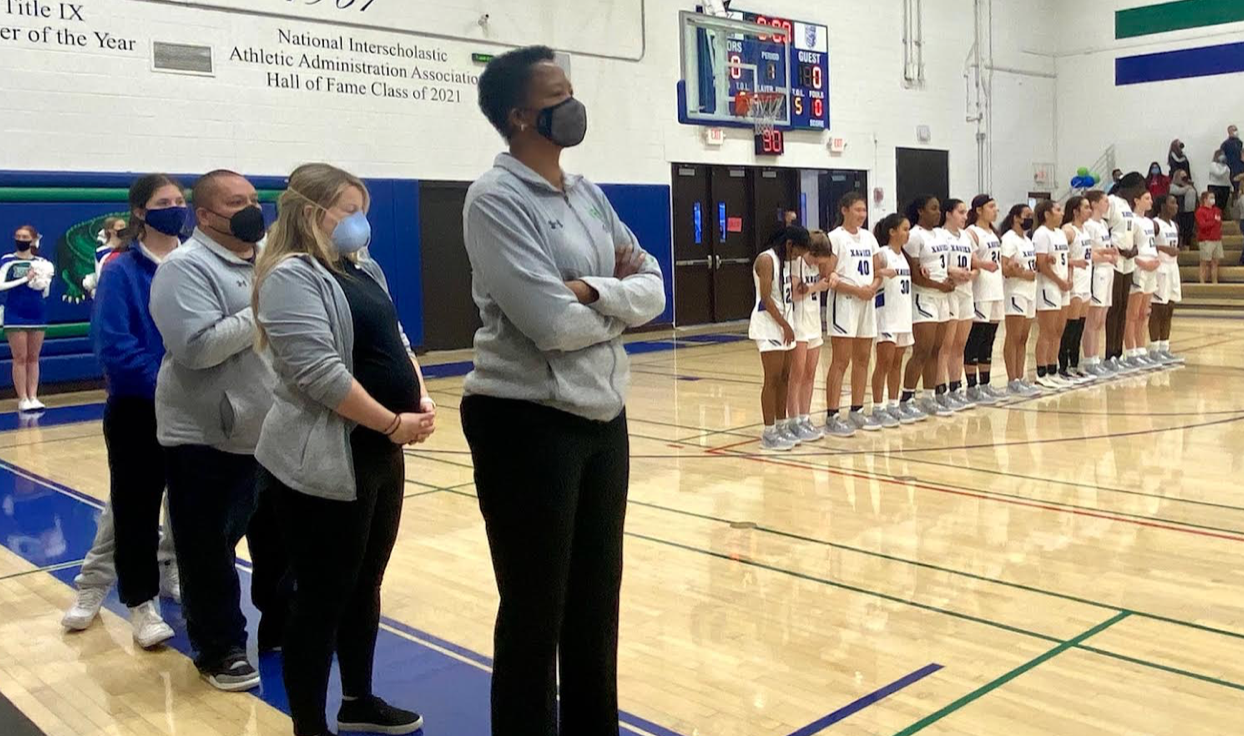 Hoopcoming and Hamilton
Following the Valley Vista game, on January 21, Xavier played against Hamilton and won 47 to 28.
According to Gillom, the team's improvement with being calm under pressure allowed the team to be "much more poised against Hamilton's pressure defense."
Brophy held its famous Hoopcoming event on January 28. Brophy's #2 ranked varsity basketball team had a home game against Chandler High School where it won 83 to 43. During the game, the student section was teeming with cheering students from Brophy and Xavier.
The Gators play their last game of the season away against Hamilton High School on February 8 at 7 p.m.
Sarah Miller, sophomore guard, said that as the season continues she looks forward "to beating Valley Vista at the very end" and getting the state championship title.
The first round of playoffs for the 6A state championship begins on February 16.